The Provincial Government of Bali has set the maximum price that health laboratories can charge for a Real-Time Polymerase Chain Reaction Test – RT-PCR at Rp. 275,000.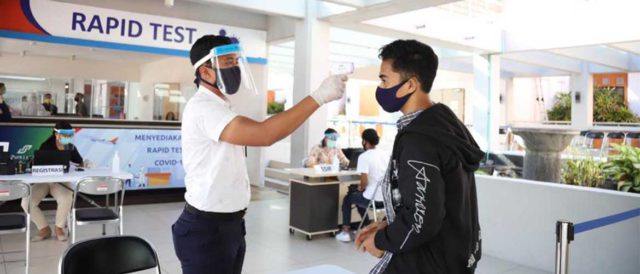 Gede Prama, head of communication, information, and statistics department for the Province of Bali, announced the maximum price level during a press release on Thursday, 28 October 2021.
The formal announcement on a provincial basis in Bali follows a circular memorandum from the Director-General of Health Services by the Ministry of Health issued on 27 October 2021, limiting the price on RT-PCR tests.
Gede Prama has instructed the directors of hospitals, laboratories, and health facilities performing RT-PCR Tests to limit their maximum price to Rp. 275,000.
However, the maximum price instruction does not apply to contact tracing activities or referrals of Covid-19 cases to hospitals, whose organizers receive RT-PCR examination funding assistance from the government as part of the patient financing guarantee.