Price of RT-PPCR Testing Reduced at Bali Airport
The price of an RT-PCR Test (Reserve Transcription Polymerase Chain Reaction) at Bali's I Gusti Ngurah Rai Airport has been reduced to Rp. 495,000.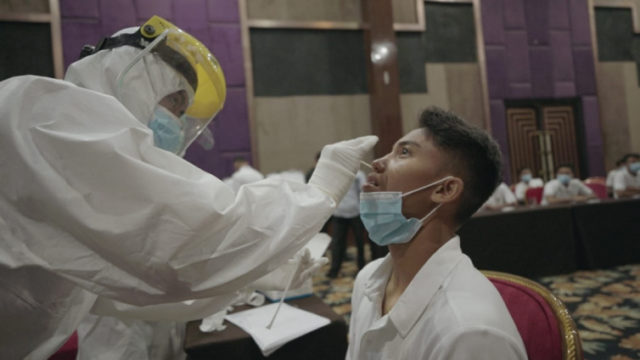 Quoted by the State News Agency Antara, the general manager of the Airport Authority – PT Angkasa Pura I, Herry A.Y. Sikado, said, "The reduction in the price of an RT-PCR in effect from 19 August in accordance with the circular memorandum of the Indonesia Ministry of Health dated 16 August 2021 Number 02.02/I/2845/2021 regarding the maximum tariff chargeable of RT-PCR Tests."
Speaking on Saturday, 21 August 2021, Sikado said the location for RT-PCR Tests at Bali's Airport is in the domestic arrival hall and operated in cooperation with the Rumah Sakit Bali Jimbaran.
Continuing, Sikado said: "There is also Rapid Test Antigen testing available at Bali's Airport at the cost of Rp. 200,000. All these tests have been integrated within the new 'PeduliLindungi' smartphone application operated by the Indonesian Ministry of Health."
The airport authority manager expressed the hope that the new tariff will reduce the cost burden of meeting travel requirements and assist the government in increasing the number of people undertaking tests for COVID-19.
He urged those planning to travel from Bali's Ngurah Rai Airport to make time in their travel schedule to allow for testing. Sikado also reminded travelers to obediently follow all established health protocols to prevent the spread of COVID-19 and prepare the documentation now required to fly in Indonesia.
The Ngurah Rai International Airport operates a Contact Center available by calling "172" or by following:
FaceBook Ngurah Rai Airport Contact Center