A Russian tourist in Bali, Georgii Razhim (31), has been arrested after stealing a Honda Vario Motorcycle at the Ila Kitchen and Villa on Jalan Raya Katik Lantang in Singakerta, Ubud in the early hours of Friday, 17 June 2022.
As reported by NusaBali.com, Razhin jumped a metal fence at 2:23 a.m. in the Villa parking area, where he was apprehended by security guards (Satpam) when he tried to open a chain barrier to leave the parking area.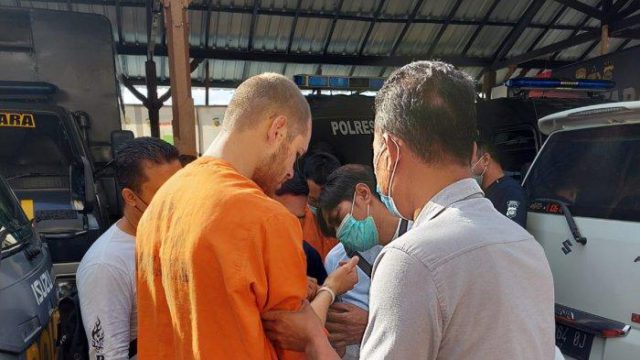 Razhim saw a parked motorcycle with the key left in the ignition, causing him to drive the bike away from the scene. Quickly captured, the Russian was turned over to police in the Regency of Gianyar.
The Russian tourist was transferred from the lockdown at the Gianyar Police Station to the Prison in the Regency of Gianyar because of the disruption he was causing at the police precinct lock-up. Officer AKBP Bayu Sutha Sartana told NusaBali.com that Razhim destroyed furniture, screamed, and urinated indiscriminately at the police station. The man was sent to the Mental Asylum in Bangli for examination, after which he was determined to be sane.
The police are charging the man with theft under Section 363, paragraphs 1 and 3 of the Indonesian Criminal Code (KUHP) with grand theft with extenuating circumstances. The maximum penalty under this section of the law is seven years.