Onzhina Inna Vladimirovna (29), a Russian national, has been sentenced to 2 years and 6 months in prison after being arrested in possession of 2.19 grams of marijuana.
The Russian Woman heard her sentence on Thursday, 10 December, in a Denpasar, Bali Courtroom.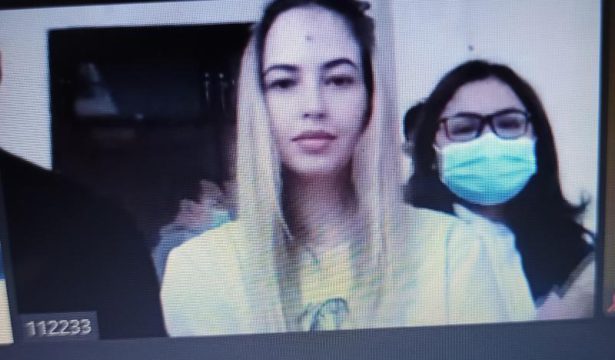 BeritaBali.com reports that the 2.5-year prison sentence handed down by the Court was substantially less than the six years sought by State Prosecutors.
For a limited time, Both Vladimirovna's defense team and State Prosecutors have the option of appealing the sentence to a higher court.
The Moscow resident was arrested by police in Seminyak near her rented villa on Jalan Drupadi on 12 April 2020 with 2.19 grams of marijuana and later charged under Indonesia's stringent Narcotics Law of 2009.  The prison sentence is calculated starting from the date of arrest.
Vlasimirovna, who works in her homeland as a beautician, told police she was given the narcotic without charge by someone she met on a group chat platform for Russians holidaying in Bali.