NusaBali reports that Bali immigration officials deported a Russian national, Sergei Konsenko (33), on Sunday afternoon, 24 January 2021.
According to the Provincial Office head for the Ministry of Justice and Human Rights Jamaruli Manihuruk, Konsenko was deported after organizing a large party gathering in Canggu, North Bali. That party, publicized widely on social media, showed the gathering's participants failed to follow health protocols required under Provincial and National laws to prevent the spread of COVID-19.
Quoted by NusaBali, Manihuruk said: "The party took place in a villa on Monday, 11 January. Evidence of the event was seen from uploads to the Instagram account @serey_Konesko."
Immigration officials determined that the activities undertaken by Sergei Konsenko violated the law, including the Circular Memorandum of the Task Force to Control COVID-19 Number 2 of 2021. Manihuruk reminded the press that the Indonesian Immigration Law (Paragraph 75 paragraph 1 of Law Number 6 of 2011) empowers immigration officials to take "administrative steps" against foreign nationals involved in activities that dishonor Indonesian law and place public safety at risk.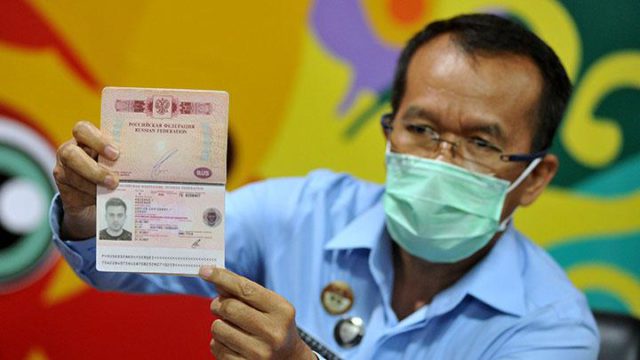 Continuing, Maniharuk said: "The deportation of the foreigner was because of the party (he organized). What's more, earlier, he had driven a motorcycle into the ocean. When immigration summoned him to investigate, he began "acting up again" prompting immigration authorities to decide to deport the Russian from Indonesia.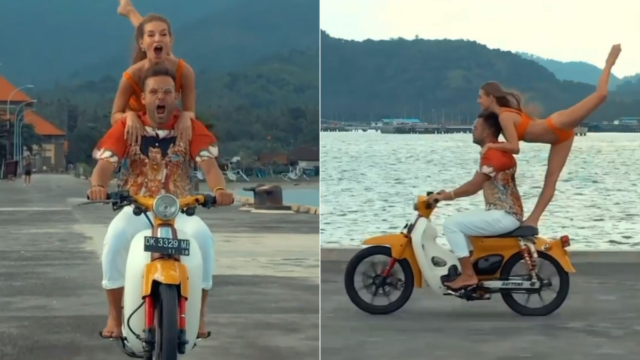 NusaBali reported that Konsenko uploaded pictures of driving a Honda C70 Motorbike off a pier at the Tahan Ampo Port on 10 December 2020. No mention was made if the motorbike (DK3329 MI), which would have most probably been owned by an Indonesia, had been recovered and repaired.
Immigration officials also determined that Konsenko worked as a "company representative," recruited investors, and acted as the marketing staff for certain products. All these actions were not in accordance with his Visitor's Visa (B211B) status.
On a Bali Investment Website pitched to the Russian market, Sergei Konsenko describes himself as a"serial business blogger with an audience of over 2 million subscribers on Instagram and Youtube."
Konsenko was deported via Bali after being flown to Jakarta, where he boarded an international flight at 4:00 pm on Sunday, 24 January 2021.