President Joko Widodo announced a major reshuffle to his cabinet in an announcement made from the Istana Merdeka on Tuesday, 22 December 2020, followed by an oath-taking gathering on the following day.
A change was rumored for the Presidential Cabinet for some time, with the latest shake-up taking place little more than a year after the 19 October 2019 cabinet reshuffle.
Joko Widodo's unhappiness with the performance of some members of the current cabinet was painfully evident. During a recent public scolding and dressing down, the typically mild-mannered Joko Widodo raised his voice and threatened his cabinet for failing to act decisively amidst a continuing economic and health crisis.
In addition, the recent arrest of two cabinet ministers under suspicion of corruption forced the President's hand to reshuffle six positions within his closest circle of advisors and national leadership.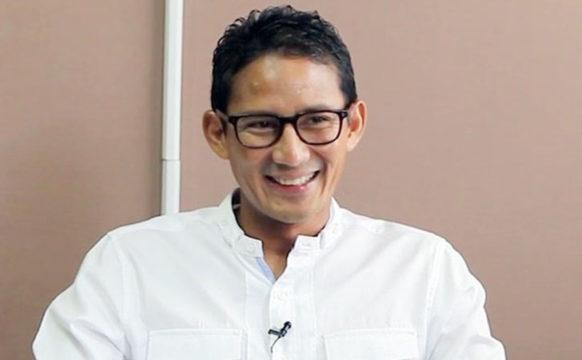 Minister of Tourism and the Creative Economy
Sandiaga Salahudin Uno's appointment as Minister of Tourism and the Creative Economy replaces outgoing Minister Wishnutama Kusubandio.
Sandiaga ran for Vice-President in the Presidential Election of 2019 with Probwo Subianto at the top of the Gerindra Party ticket. Prabowo now serves as Minister of Defense for Indonesia.
Born in Pekanbaru, Riau Province on 28 June 1969, Sandiaga was a successful businessman before becoming Deputy-Governor of Jakarta in 2018 under Governor Anies Baswedan in a candidacy jointly promoted by the Gerinda and PKS parties. He left the post of Deputy-Governorship in 2019 to run on the Presidential ticket with Prabowo.
After losing his Vice-Presidential bid in 2019, Sandiaga, often called "Sandy," became the Gerindra Party's vice-chairman in 2020.
The father of three children, Sandiaga is married to Noor Asiah Abdul Azis. He is the son of well-known business couple Henk and Mien Uno.
Sandiaga Uno is a graduate of Wichita State University (1990) and George Washington University (MBA -1992).
Quoted by Kompas.com, Sanidaga admits he faces numerous challenges in his new role as Indonesia's Minister for Tourism. Commenting on his Ministerial assignment, Sandiaga said: "The ability of the Indonesian people to recover from the COVID-19 Pandemic and move ahead with its national development agenda depends heavily on our ability to follow health protocols in a strict and disciplined manner."
Sandiaga has identified the biggest challenge for the Indonesian tourism industry and the creative economy sector as dealing with the effects of COVID-19. Underlining the scope of what lies ahead, Sandiaga says millions of lives must be saved.
Sandiaga envisions a unique role for the economic sectors under his supervision after the COVID-19 pandemic eventually ends, with tourism serving as the "locomotive" that will open employment opportunities and bring economic welfare to the people.
The newly appointed tourism minister will use "technology and big data" to identify opportunities in the tourism sector and help strengthen and sustain the national tourism industry. Commenting further, Sandiaga says: "It is not just a matter of surviving, but also thriving. Survive and thrive. Survive and capture possibilities to become winners.
Six New Ministers
In a ceremony held on Wednesday, 23 December 2020, at the Istana Negara, the following six people were installed in the Presidential Cabinet:
Sandiaga Salahudin Uno – Minister of Tourism and the Creative Economy
Budi Gunadi Sadikin – Minister of Health
Yaqut Cholil Quomas – Minister of Religious Affairs
M. Luthfi – Minister of Trade
Tri Tismaharini – Minister of Social Affairs
Sakti Wahyu Trenggono – Minister of Maritime Affairs and Fisheries