The white waters of the Telaga Waja River in the Village of Rendang in Karangasem Regency have claimed the life of a Saudi Arabian tourist, Baraah Kamilah Ali, during a rafting trip on Saturday, 27 November 2022.
Balipost.com, Denpost.id, and Nusabali.com report that the Suadi man sustained severe head injuries at around 1:30 pm when he struck a rock after falling into the raging river during a rafting trip operated by BMX Rafting.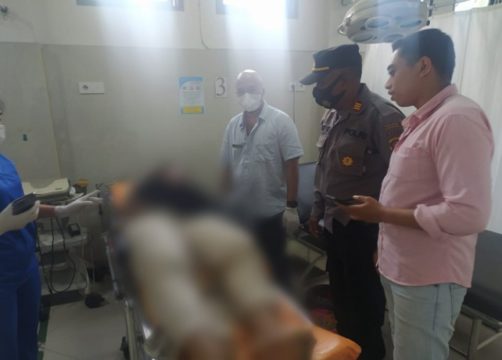 As a standard operating procedure, rafting companies in Bali compel all customers to wear helmets and flotation devices when enjoying a white-water rafting experience.
Ali was part of a 6-person rafting trip using two zodiacs and three local guides.
The raft involved in the incident carried five people, including two local guides, the ill-fated victim, his wife, and one child. After the raft arrived at the Village of Rendang on the Telaga Waja, a sudden rush of water caused the raft to overturn, sending the Saudi man into the rushing waters where his head struck a rock, immediately killing Baraah Kamilah Ali.
The head of the police sector at Rendang, Commissioner Made Punia, speaking on Sunday, 28 November 2022, with the permission of the Precinct head, Kapolres Ricko AA Taruna, confirmed that a foreign tourist had died during a white-water rafting trip on the Telaga Waja River.
Punia told the press that immediately after receiving word of the incident, he rushed to the location to investigate the scene. Meanwhile, members of the Rendang Medical Center (Puskesmas) evacuated the victim's body from the river at 3:13 pm. At the family's request, the man's remains were sent at 4:20 pm to the Surya Husada Hospital in Bali's capital of Denpasar.
Police continue to investigate the case.