As reported by Kumparan.com and Kompas.com, the provincial enforcement agency (Satpol PP Bali) reportedly dispersed a large group of local and foreign party-goers at the Savaya Dayclub Bali dining and entertainment venue in Uluwatu, South Bali, on Saturday, 09 January 2021.
The head of Satpol PP Bali, I Nyoman Darmadi, said organizers scheduled the cliffside beach for 1:00 pm until 8:00 pm. While the club has a capacity of 2,500 – the authorities estimate only 600 were in attendance on the Saturday night.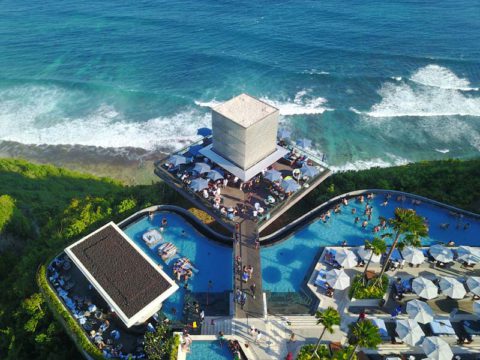 Darmadi said that the Savaya was diligent in checking the temperatures of each person coming to the event. Hand washing facilities and social distancing rules were also said to be in operation.
Satpol PP Bali was alerted to the gathering by a video posted by one of the guests on social media. The posting precipitated several angry comments from people critical of an event apparently in close proximity to each other and not wearing masks.
After attending the venue, Satpol PP gave the Savaya's management a formal sanction to tighten up their mask usage rules and physical distancing.
Separately, the head of the Satpol PP for Badung Regency, I Gusti Agung Ketut Suryanegara, warned that companies who repeatedly violate health and safety protocols could face closure of their business and separate criminal sanctions for the management.
Suryanegara asked for the public's help to report any large gatherings that violate current provincial regulations to prevent the spread of COVID-19.