NusaBali reports that the head of the Bali Office for the Ministry of Justice and Human Rights, Jamaruli Manihuruk, has said he will relocate many convicts living in Bali prisons from overcrowded facilities to other less densely populated penitentiaries.
"Whenever a prison is overcrowded by a factor of 300%, we will then relocate the prisoners to other facilities. Generally, prisons in Bali are overcrowded by a factor of 200% compared to other prisons in Indonesia. In Bali, the Kerobokan Prison is overcrowded by a factor of some 500%, and we will move the excess inmates to other jails as soon as possible.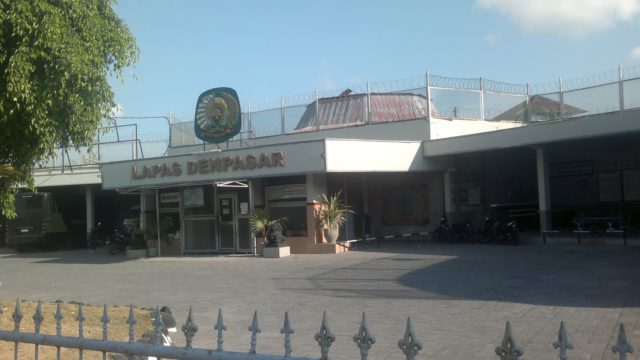 Jamaruli said there are currently no plans to open new prisons in Bali and the solution available is to redistribute the current prison population.
Prison officials in Bali say the three prisons suffering the highest level of overcrowding are Kerobokan in Kuta, the special narcotics prison in Bangli, the Tabanan prison, and the Singaraja Prison in North Bali.
Bali also has a special prison for juvenile detainees located in Karangasem.
The newly appointed warden for Bali's notorious Kerobokan Prison, Fikri Jaya Soebing, said the prison under his supervision is currently running 500% above its stated capacity.