The Bali travel industry's social events of the year return on Saturday, 26 November 2022, when the Skål Club of Bali hosts its annual Balli. A decidedly "Wild West" atmosphere will prevail at an event dubbed the "Boot Scooting Boogie Party" to be held at the Mengiat Ballroom of Merusaka Hotel within the Nusa Dua Complex.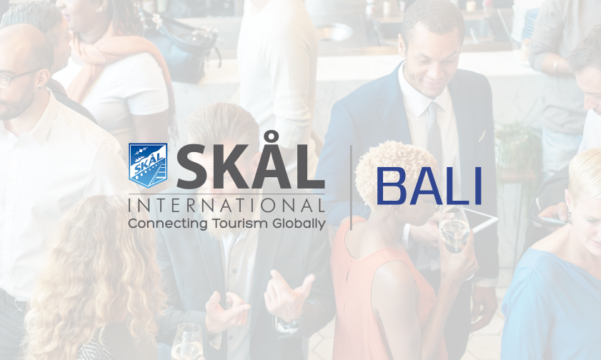 The recommended dress code for the evening, which commences at 6:00 pm, is "Boot Scootin' Fab" which lends itself to the broadest interpretation for those seeking to resemble a modern-day Roy or Dale Evans. A smart-casual dress style applies for those not prepared to dress as Buckaroos and Cowgirls.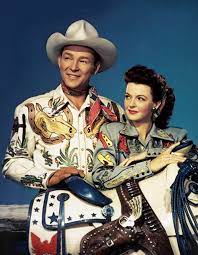 Highlights of the evening will include:
Complimentary welcome drink, including sparkling wine.
Live music all night long
Free-flow red and white wine from Hatten Wines
Free-flow Bintang Beer
Lavish International Buffet
Lucky Draw Prizes
Silent Auctions
Grand Door Prize of Return Business Class Ticket to Istanbul on Turkish Airlines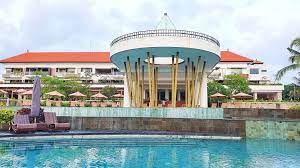 MENU HIGHLIGHTS
COLD SELECTION Seafood on the Ice Buffet (Prawn, Green Lip Mussel, Baby Lobster, Scallop Half Shell, Oyster)
Condiments: Lemon, Lime, Sweet Thai Chili Sauce, Soy Sauce, Cocktail Sauce, Shallot & Red Wine Vinegar
International Cheese Selection and Condiment (Brie, Emmental, Gouda, Mimolette, Stilton, Goat cheese, Camembert) Walnut Raisin Bread and Crackers Tartlets Asparagus with Ricotta Cheese King Tomato, Fresh Basil, Mozzarella Cheese Terrine of Chicken and Pork Bacon with Fig Chutney
STALL LIVE STATION Sushi & Sashimi Selection served with Ginger Pickles, Wasabi & Kikkoman
SALAD BAR Fresh Tossed Mix of Garden Greens Leaves with Assorted Vegetables of Shredded Carrot, Cucumber, Tomato Wedges, Green Beans, Slice Onion, Red Radish, Olives, Sweet Corn, Boiled Egg
Dressings: Italian Vinaigrette, Thousand Island, Balsamic Vinegar, Herb Croutons, Parmesan Cheese, Olive Oil
Mini Baguette Prawn Sandwich Mediterranean Hummus Salad with Pita Bread and Tahini Sauce
BAKERY SELECTION – Assorted Home-Made Bread (Sour Dough, So Vital Bread, Bavarian Dark, Pretzel, and Pumpernickel Bread)
LIVE CARVING STATION of Cold Smoke Salmon Gravlax with Sour and Cream Chive
LIVE TACO STATION with Warm Tortilla, Roast American Chicken Breast, Guacamole Sauce, Tomato Salsa, Lime
SOUP Spicy Southern Seafood Gumbo
LIVE COOKING PASTA STATION Penne & Spaghetti Pasta with Aglio Olio, Carbonara & Bolognaise Sauce, Parmesan Cheese, Italian Parsley, Fried Basil
LIVE STATION Roast Beef with Potato Mousseline, Shallot Thyme Jus Pork Chorizos Hot Dog with Mustard, Chili Mayo Sauce, Caramelized Onion
LIVE CARVING STATION Roast Lamb Leg Bone In with Lamb Jus & Mint Chutney Sautéed Baby Potato with Herb and Garlic
LIVE CARVING STATION PORK Honey-Glazed Pork Ham
PORK RIBS with BBQ Sauce Corn on the Cob Baked Potatoes with Sour Cream Chives
CARVING STATION Asian Roast Duck Cantonese with Plum Sauce & Hoisin Sauce
ASIAN HOT SELECTION Thai Prawn Coconut Curry, Kaffir Lime Leaf, Coconut Milk Wok Fried-Beef Szechuan, Capsicum, Pineapple, Spring Onions Wok Fry Fish Fillet with Asparagus & Mushroom, Black Bean Sauce Xo Fried Rice with Local Scallop & Squid, Green Pea, Spring Onions
LIVE DESSERT STATION FLAMBE Crepes Suzette
CHURROS with Condiment
DESSERT Raspberry Chocolate Mousse, Hazelnut Praline Éclair Chocolate Fudge Cake, Apple Strudel Peach Almond Tart, Green Tea Opera Cake Bread Butter Pudding (Hot Dishes) Mango Cheese Cake, Gelato Selection Tropical Fruit in Season
About Skål
Founded in 1934, Skål International is a professional organization that promotes global tourism and friendship across all tourism industry sectors. Today there are now 311 Skål Clubs operating in 84 countries.
The Bali Skål Club has over 100 members and is acknowledged as one of the most active clubs worldwide.
Attractively Priced! Advanced bookings are required and available at Rp. 500,000 for SKAL Members and Rp. 750,000 for guests. Book at Email  
Group bookings for "Tables of Ten" are available.
Related Links