Indonesian mainstream media is spotlighting an announcement by Diah Mutiara Sukmawati Soekarnoputri – more familiarly known as Sukmawati Soekarnoputri – to change her religious affiliation from Islam to Hindu. Sukmawati is the daughter of Indonesia's Founding-President Soekarno and his 3rd wife, Fatmawati. Sukmawati is the sister of Indonesia's fifth President Megawati Soekarnoputri.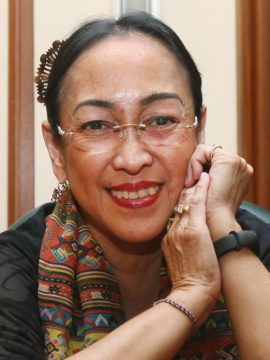 The 69-year-old founder of the Indonesian National Party (Partai Nasional Indonesia-PNI) decision to embrace Hinduism was influenced by her late Balinese grandmother, Ida Ayu Nyoman Rai Srimben (1881-1958). "Ibu Srimben" married a Javanese teacher, Raden Soekemi Sosrodihardjo, in 1887 and gave birth to the future president, Soekarno, in Java in 1901.
A formal Hindu ceremony Sudhi Wadani, marking Sukmawati's conversion to Hinduism, will be held on Tuesday, 26 October 2021, at Bali Agung Singaraja, a monument to her late Father built near the home of her grandmother in North Bali.
The date of the conversion ceremony also marks the 70th birthday of Sukmawati.
Sukmawati's lawyer, Witaryono Rejsoprojo, told the press on Friday, 22 October 2021, "Yes, (her grandmother's religion is the reason). The mother of 'Bung Karno' was Ida Nyoman, a Balinese noble person (bangsawan)."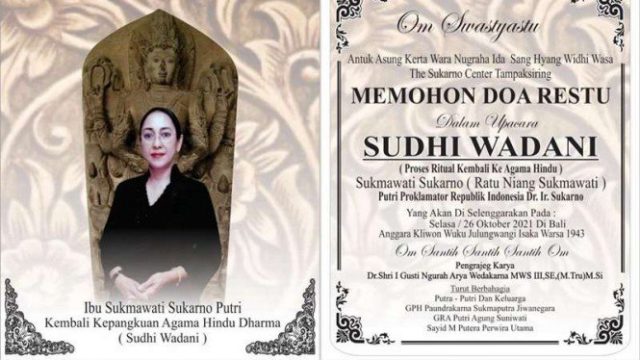 Witaryono also said his client has studied extensively and is well-read in matters of Hindu theology.
The lawyer was unable to answer questions from the media on whether or not Sukmawati would, following her formal conversion, choose to reside permanently in Bali. Over the past 19 years, the lawyer related how he had accompanied Sukmawati Soekarnoputri at many events held by the PNI and The Soekarno Center. During past visits to Bali, Sukmawati often attended Hindu religious ceremonies and held extended discussions with Hindu religious figures.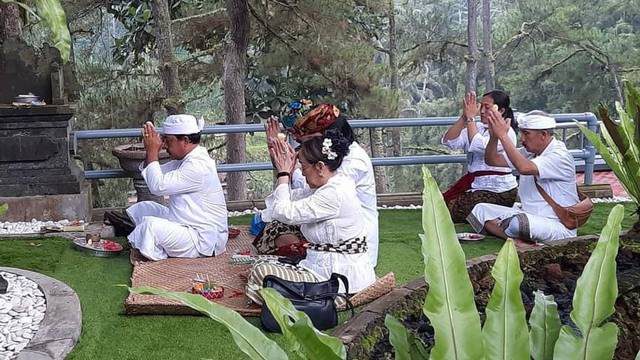 Okezone.com reports that Sukamawati's plans to convert to Hinduism have received the blessing of her brothers and sister – former president Megawati Soekarnoputri, Guntur Soekarnoputra, and Guruh Soekarnoputra.
The conversion has also been agreed upon and accepted by her children: Prince Haryo Paundrajarna Sumautra Jiwanegara, Gusti Raden Ayu Putri Siniwati, and Muhammad Putra Perwira Utama. Sukmawati's children were born during her marriage to Kanjeng Gusti Pangeran Adipati Arya Mangkunegara IX ("Gusti Jiwo) – the Reigning Sultan of Surakarta's Mangkunegara Royal Dynasty until his death in August of 2021.
The Prince and Sukmawati divorced in 1984 after ten years of marriage.