Sourcing Bali – the Island's leading Bali-based sourcing agency for quality Indonesian merchandise was established 22 years ago by English-born Indonesian Desmond James. Over the past two decades, Sourcing Bali has prided itself on attention to detail, personal service, and a distinguished list of happy customers, including private shoppers, hotel and resort developers, spas, restaurants, and retail stores.
Personal Shopping Tours
One of Souring Bali's most popular services is its Personal Shopping Tours.
Five or eight hours in duration, The Personal Shopping Tours provide air-conditioned transport accompanied by an experienced driver and a dedicated Account Manager who helps shoppers find those items on their shopping wish list.
Sharing a shopping list and consulting in advance with the Sourcing Bali Team can bring years of experience with a wide range of reputable suppliers and manufacturers to help shoppers find what they're seeking – all arranged in a strategic order to reduce traveling time. Participants on these shopping tours can enjoy the experience of being intelligently guided through Bali's almost endless array of furniture, fashion, household accessories, lighting handicrafts, artwork, lighting, jewelry, and gift outlets.
Sourcing Bali can also facilitate the pick-up and safe-keeping of orders purchased from stock during their tour or, alternatively, supervise the timely delivery of items "made to order" items for an additional service fee of 15%. This fee covers the placement of orders, monitoring production, reporting on progress, and most importantly, conducting quality control inspections to check for color, size, finish, and construction criteria. After passing final quality control, Sourcing Bali also sends images of the completed orders to provide customers an additional measure of "peace of mind."
Also, when required for items not purchased directly from inventory, the Sourcing Bali Service Manager will compile a detailed list of all items under customer consideration. This list will include notes from all supplier visits, details of colors, sizes, finish, and prices. Subsequent detailed communication between the shopper, the supplier, and Sourcing Bali allow orders to be confirmed only after further consideration. Again, production orders are monitored during production (typically 4-5 weeks), undergo a final quality check before being prepared for shipping.
Sourcing Bali is among the region's leading sourcing agencies for quality merchandise from the Indonesian Islands of Bali and Java, providing access to an extensive range of made-to-order and pre-fabricated interior and exterior items, backed by unrivaled quality control and account handling services.
Services cover all aspects of the process, from expert personal care during buying trips to innovative product development and constant updates on all orders. A commitment to quality control ensures consistently high standards, while hassle-free freight forwarding means prompt and safe delivery of your goods.
Window shopping, cash and carry, or the facilitation of custom orders – shoppers of every stripe are in good hands with Sourcing Bali.
Welcome Back to Bali Special Offer
To help restart Bali's creative economy and to welcome back shoppers, Sourcing Bali is offering a 50% discount on personal shopping tours valid until 30 June 2022.
During this period, shopping tours normally priced at US$150 per day (Rp. 2,000,000) are on offer for only US$75.00.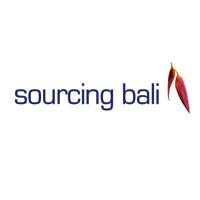 Immediate bookings can be made by Email .
WhatsApp to +62-811 3907 373.
Sourcing Bali Website Shopping Tours