Bali's Governor has formally launched a new public transportation system – The Trans Metro Dewata Bus System integrated with an online application.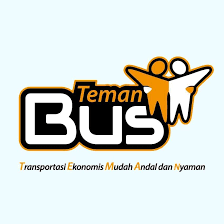 The Trans Metro Dewata System formally commenced operations on Monday, 07 September 2020. As reported by NusaBali, the new public transport system will deploy 105 busses serving four corridors connecting Bali's Sarbagita area (Denpasar – Badung – Gianyar – Tabanan). The System has been given an official "nickname" of "Teman Bus" (My Bus Friend).
Bali Governor Wayan Koster has assured the Public that the Teman Bus System will be more convenient than its failed predecessor – The Trans Sarbagita Bus System that was unable to attract a loyal customer base.
"Teman" – a word meaning "friend" in Indonesian is also an acronym for "Transportatasi ekonomis, mudah, andal, nyaman" (Economical-easy-dependable—comfortable). In keeping with its name, the new bus system will strive to comfortable and convenient. Buses are equipped with CCTV, a cashless payment system, automatic systems to count the number of passengers on board, and an alarm system to instantly alert the driver and a Central Command System to any violations or abnormalities.
The Teman Bus System is integrated with a mobile application that will allow passengers to obtain information on routes, bus stop locations, and departure schedules. The Application is now available for download on Playstore and Appstore.
Bali Governor Wayan Koster presided over the Teman Bus System's official launch in the foreyard of the Badung Market on Jalan Gajah Mada, Denpasar at 5:00 pm on Monday, 07 September 2020.
In his remarks at the ceremony, Governor Koster said the Teman Bus System could be considered "bagus" and comfortable for the Public. "This is far better than the Trans Sarbagita Bus System. This System is subsidized by the country with routes that more realistically reflect actual conditions," explained Koster.
The Governor continued to praise the new bus system, insisting that it will reduce the dangers of traveling on the roadways. He said this would be an improvement over the Sarbagaita Bus System, which is no longer in operation and was widely considered to have been poorly managed. Koster hopes that children and students will decide to use the new transportation system.
The head of the transportation department for the Province of Bali, IGW Samsi Gunarta, says the Trans Metro Dewata Public Transport System will serve 4 Sarbagita Corridors using an armada of 105 busses.
Corridor I: Will use 31 busses that will travel between the Pesiapan Terminal in Tabanan and Central Park Kuta, covering 63.6 kilometers round trip with 40 stops along the route.
Corridor II: Will use 22 busses that will travel from the GOR Ngurah Rai (sports stadium) in Denpasar to Bali's Ngurah Rai International Airport over a distance of 30.2 kilometers round trip with 24 stops along the route,
Corridor III: Will deploy 20 busses traveling between Pantai Matahari Terbit in Sanur to Desa Dalung in North Kura across 43 kilometers round trip with 24 stops.
Corridor IV: Using 32 busses traveling between the Ubung Bus Terminal (Denpasar) to Central Park Kuta and continuing to the Monkey Forest in Ubud (Gianyar) over 55.3 kilometers round trip with 32 stops.
Samsi Gunarta explained that these four corridors would receive operational subsidies from the Ministry of Transportation. Meanwhile, the operator of the Trans Metro Dewata Bus System will be done by the regional governments.
The Teman Bus System in Bali is the third System of its kind launched by the Ministry of Transportation after similar bus systems now in operation in Solo (Central Java) and Palembang (South Sumatra). Budi Setiyadi, the Director-General of Land Transportation, said the Ministry of Transportation's view is that every city served by public transport will be more advanced if the local populace relies on such services.
Budi Setiyadi said that the Bali Teman Bus System with 105 busses is larger than the Solo and Palembang Systems. Initially, only Corridor II will operate between the Ngurah Rai Sports Stadium and Bali's Airport using 22 busses. In October, plans are to open Corridors I, III, and IV.
Initially, the bus system will operate without charge, with an official tariff to be put in place in December 2020. Plans call for fares to be subsidized for the first five years of the bus system's operation.
Budi said that the drivers for the Teman Bus System and all supporting staff have undergone special training. Adding, "They have been required to follow the rules and routine checks for each bus needed to keep the equipment in good condition and maintain a schedule of busses stopping at each stop once every ten minutes."