The Indonesian Island of Bali has played host to the 30th convening of the SEAZA (South East Asian Zoos and Aquariums Association) Conference at the Bali Safari and Marine Park situated in Bali's Gianyar Regency. The 40-hectare Park is home to over a thousand animals across 120 species. It is world-renowned for its conservation and rare species propagation program, including endangered Komodo Dragons, Orangutans, Bali Starlings, Sumatran elephants, Sumatran tigers, and more.
SEAZA has nearly 200 institutional members from Southeast Asia, comprised of conservation groups and zoos.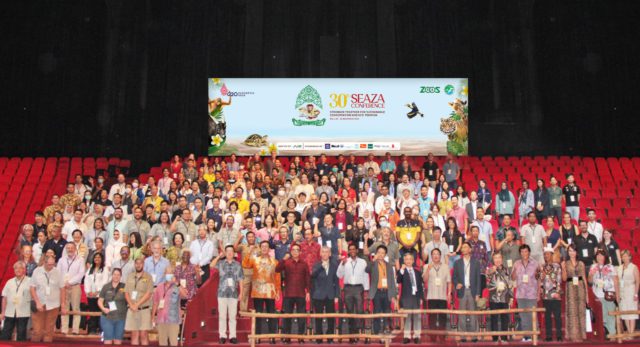 "Every year, SEAZA holds an annual conference to be attended by members and delegates from various zoos throughout Asia, America, the Middle East, and Europe. This year, Perhimpunan Kebun Binatang Se-Indonesia (PKBSI) / Indonesia Zoos & Aquariums Association (IZAA) is the organizer of the 30th SEAZA Conference 2022 held at Bali Safari Park, November 20 to November 23, 2022," said Rahmat Shah, said IZAA on Friday, November 11, 2022.
Known internationally as "The Island of Gods," Bali was chosen as the venue based on its reputation as a tourist destination. Rahmat explained that Bali is well-known for its beautiful natural scenery, traditions, art, and culture. Furthermore, The Island has an established strong record for hosting international conferences.
Before the SEAZA conference in mid-November 2022, Bali hosted the G-20 Summit, which welcomed the leadership of 19 countries. Bali has also proven its ability to implement health protocols to prevent the spread of COVID-19.
In his remarks opening the Conference, Rahmat Shah said there are ten PKBSI member-operated sites in Bali that SEAZA conference participants can visit. The Conference aims to be a forum for participants to discuss and exchange views and build networks for a better future in conservation organizations.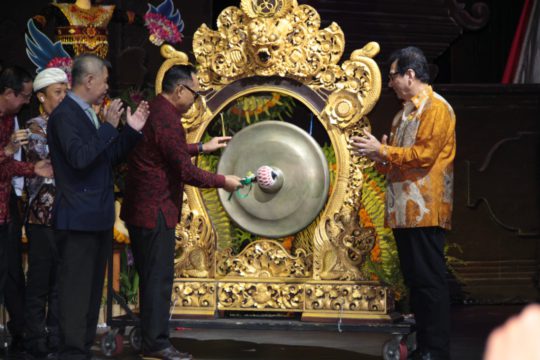 This year's SEAZA Conference has adopted the theme "Stronger Together, For Sustainable Conservation & Eco-Tourism." This theme reflects a shared enthusiasm in confronting the Covid-19 pandemic that has plagued the world for the last two years.
Rahmat hopes that through this theme, all parties can learn that togetherness is the key to creating a group spirit in embarking on a brighter future. Rahmat reminded everyone that the global pandemic affects not only health but also all sectors, including the tourism industry and the operations of conservation organizations. Adding: "The responsibility to care for and protect animals rests on our shoulders."
The chairman of the Animal Welfare & Ethics and Organizing Committee of the 30th SEAZA Conference, Willem Manansang, said that 174 participants from 20 countries are attending the Conference.
The participants will share their experiences, knowledge, and success stories, including strategies for dealing with the Covid-19 pandemic crisis. SEAZA members will also demonstrate the role organizations can play. Bali was chosen as the venue in the hope of increasing tourist arrivals.
In addition, attending virtually or in person at the Conference was the Minister of Environment and Forestry, Siti Nurbaya Bakar; Minister of Tourism and Creative Economy, Sandiaga Salahuddin Uno; Governor of Bali I Wayan Koster; and SEAZA President Cheng Wen-Haur.
Conference participants were also treated to safari park activities, the Bali Agung Show, seminars, and expert dialogues on a wide range of subject areas. Speakers will explain issues related to conservation activities, success stories, challenges, obstacles, and solutions taken in operating animal parks.
Related Links