Minister of Tourism and the Creative Economy, Sandiaga Uno, has launched a global campaign to promote Indonesian spices titled "Indonesia Spices Up the World (ISUTW)."
As reported by the State News Agency Antara, Minister Sandiago describes the ISUTW as intended to promote Indonesian culinary traditions and boost the national economy.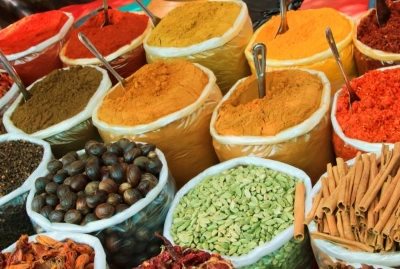 Speaking at his weekly press briefing, the Minister said: "Indonesia proudly promotes 'Indonesia Spices Up the World' as the new spice route connecting Indonesia and New York City while passing through many regions of the world, including the Middle East, Europe, Asia, and other places. The main point is that the promotional program has been well planned."
Based on data provided by the Ministry, the export of herbs and spices – including fresh spices, is trending upward. On average, spice exports have grown 2.95% annually over the past five years.
In 2020, the value of culinary spices exported from Indonesia equaled US$1.02 billion. Sandiaga is targeting that ISUTW will visit 4,000 Indonesian restaurants through 2024 and increase the value of Indonesian spice exports to US$ 2 billion.
Among the spices to be promoted are the ingredients for rendang (beef cooked in spices, chilies, and coconut milk), nasi goreng (fried rice), satay, Soto (soup), and Gado-Gado (blanched vegetable in a chili-peanut sauce). Other Indonesian spices and condiments include sweet soy sauce, peanuts, pepper, nutmeg, cloves, cinnamon, and vanilla.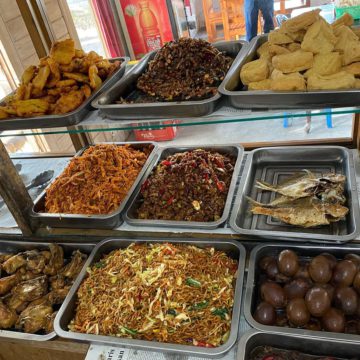 "Many have said that our export target is very ambitious, but we are convinced it is achievable because we are cooperating with and supported by other ministries and the Indonesian diaspora," said Sandiaga.
Sandiaga's Ministry supports ISUTW with input on product creation, processing, packaging, shipping, and promotional support.
The Ministry will be working with Indonesian Restaurants worldwide by providing advice on restaurant design, sending chefs, and providing spice support.
The government will also launch culinary promotions via Indonesian food festivals, food fares, digital support, and the organization of supporting forums. Finally, Indonesia will be strongly promoted as a culinary destination with thematic food tours.
Sandiaga credited guidance and instructions provided by Luhut Binsar Pandjaitan, the Coordinating Minister of Maritime Affairs and Investment. Indonesian President Joko Widodo and the State Secretariat supports and authorizes the ISUTW agenda.
Sandiaga said the New York launch of ISUTW would be a significant and well-planned event targeted at culinary professionals, spice importers, and restauranteurs in New York City.