Dewa Indra, The Secretary for Bali's Provincial Government, who also serves as the Chief of Bali's Task Force on COVID-19 Mitigation, has confirmed that people seeking to enter the Island during the post-Lebaran travel-wave will encounter an unprecedented level of scrutiny. All travelers will be required to meet specific conditions to undertake the ferry trip from Ketapang in East Java and Gilimanuk in Bali.
Indra quoted by Beritabali.com, on Monday, 25 May 2020, said: "Letters issued by the Director-General of Land Transportation and the Governor of Bali, stipulate people entering Bali must be able to demonstrate clear travel objectives; formal employment in Bali; and proof they are free of COVID-19 based on rapid tests.
Dewa Indra emphasized that the ability to show a letter proving a negative result from a recent COVID-19 rapid test was an "absolute requirement" to those wishing to enter Bali for one at least a week starting from 25 May 2020 when the largest number of Post-Lebaran travel "back to Bali" is anticipated.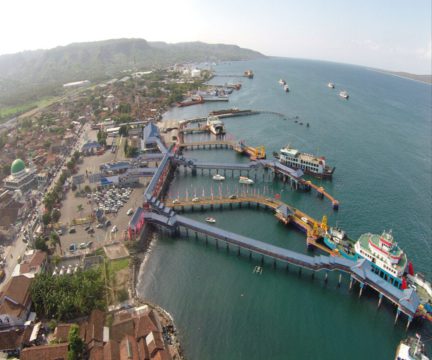 "If you cannot show a 'negative' rapid test result, you are invited to turn back to where you came from," said Indra. He also warned those intending to enter Bali by ferry from East Java should complete all health and employment certification requirements beforehand – obtaining a rapid test certification, demonstrating the purpose of their travel, and documents showing they have employment on the Island.
A coordination meeting held on 25 May 2020 in Ketapang agreed on the technical details for the implementation of the strict rules for entering Bali. Procedures are now in place, designating those responsible for the screening process and how any problems encountered in the processing of travelers will be handled.
To avoid a bottle-neck of travelers wishing to cross from Ketapang to Gilimanuk, check-points will be in operation on the approaches to Ketapang.
Dewa Indra praised the excellent cooperation provided by East Java and Ketapang Port officials. He said all parties recognized the need for strict controls to prevent the spread of COVID-19 across Indonesia. Reflecting this high level of cooperation, Indra said personnel from the Provincial Government of Bali would be assigned at the Port of Ketapang during the peak Post-Lebaran travel period to prepare for every eventuality and smoothen the processing period.
Dwi Yanto, representing the Regency of Banyuwangi, said he supported the policies and regulations requiring rapid testing for those seeking to travel to Bali.
A certificate showing a "negative" result on a COVID-19 rapid test is valid for seven days from the date of issuance.
Dwi Yanto said the Banyuwangi Regency would set up check-points to review all documentation at Sitobondo, Jember, and Ijen to prevent an accumulation of those seeking to board the ferry at Ketapang, East Java.
Meanwhile, the Region II Senior General Manager for ASDP Indonesia Ferry, Dadag Wijarnarko, said he thought the number of people seeking to travel to Bali this year would be less than previous Lebaran periods. Adding: "This is because of the COVID-19 Pandemic and because many people no longer have a job waiting for them in Bali. Those returning to Bali will be people who have a clear purpose of travel, a clear source of employment, and, clearly, those who can meet the other requirements in place."
Those crossing on the ferry from Ketapang can expect to be asked for identification, a seasonal identity card (KIPEM), a letter clarifying their place of employment, and a rapid test verification. Those crossing on the ferry will also be required to complete an application form provided at the port.