NusaBali reports that a few beaches in Bali are open – on a limited and controlled basis – for surfing.
Dreamland Beach and Balangan Beach is now seeing a smattering of domestic and international surfers visit each day. On Saturday, 13 June and Sunday, 14 June, tourists visited both locations to swim, sunbathe, or surf. A close guard was kept on both beaches by village constables to make sure that physical distancing and other health protocols, such as wearing face masks, were strictly observed.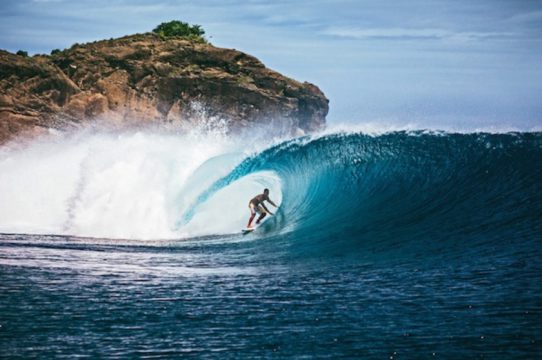 The District Chief for South Kuta (Camat), Ketut Gede Arta, was unavailable for comment to NusaBali to confirm the beaches' reopening.
The head of tourism for Badung Regency, I Made Badra, announced on Monday, 01 June 2020, that the following beaches were reopening on a limited basis effective from 01 June 2020:  Pantai Labuan Sait at Pecatu, South Kuta and Pantai Canggu, at Canggu, North Kuta.
Badra also announced that while these beaches are open, specific health protocols are now in place. Visitors arriving at the beaches will have their body temperatures scanned. Surfers, on the beach, are obliged to wear masks and maintain physical distancing from other visitors.
Government officials have reluctantly opened the beaches in the face of the pressure of many surfers sneaking onto the beach. By allowing visitors access at this time, the opportunity to police and control their activities by local enforcement teams (pacalang) and police is made possible.
Local authorities were also concerned that surfers using hidden tracks through bushes and small jungle areas to sneak onto the Beaches would suffer an injury either by falling on ledges or by snakes.