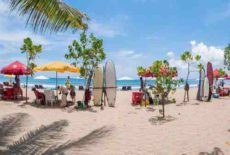 Beach Traders & Masseurs on Kuta Beach in Bali Reminded to Behave Politely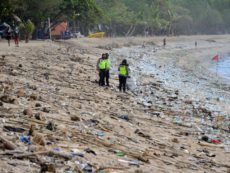 Westerly Winds Erode Bali's Beaches, Depositing Tons of Trash in a Yearly Event.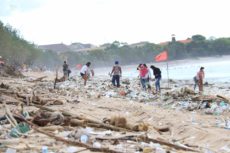 Massive Clean Up Underway on Bali's Western Beaches as Annual Monsoon Winds Brings Piles of Flotsam and Jetsam.
Heavily Dependent on Foreign Tourists, Kuta – Bali's Surf Schools are Suffering Greatly During COVID-19 Business Downturn.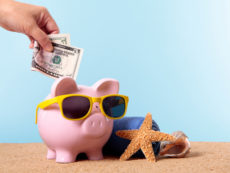 Plans Afoot to Charge an Admission Fee to Use Bali's Iconic Kuta Beach