Bali has been selected by the International Coordinator for Festivals Industry for Buenos Aires for the Ministry of Art and Culture for the Government of Buenos Aires to act as host for the First Indonesian Preliminary Tango Dance Championships to be held 04 – 07 August 2022.
The coming event reflects the growing popularity of Tango dancing across several areas of the Asia-Pacific and Southeast Asia. As a result, Tango Dance enthusiasts are clamoring for opportunities to study and practice this South-American dance form.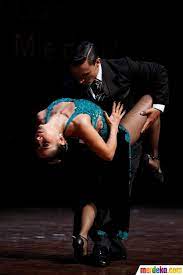 As reported by Beritabali.com, Tango enthusiasts across the region have an almost insatiable desire to study under the guidance of Tango maestros to enhance their skills and compete successfully in regional and international dance competitions.
The chairperson of the Preliminary Indonesian Championship (ICP), Ratih Soe Sosasie, says the Indonesian dance event is much more than a mere Tango competition; but also an opportunity for dancers to enhance their skills through participation in master classes and seminars.
The event will also be an opportunity for cultural exchange and to present Balinese dance performances during the gala dinner.
Tiara Djosodirdjo, a member of the local organizing committee, explained that the 4-day competition would host participants from Australia, Brunei Darussalam, China, Hong Kong, India, Indonesia, Japan, South Korea, Malaysia, New Zealand, the Philippines, Singapore, Taiwan, Thailand, and Vietnam. The competition will be across formal and informal Tango genres and three categories for dancers 50 and above.
The 04-07 August competition will be the first time Indonesia has hosted preliminary rounds to the global competition.
Acting as judges in Bali will be a group of Argentinian Maestri and Maestras of Tango: Gabriel Ponce, Analia Morales, Elina Roldan, and Jorge Torres. Acting as an observer at the event will be Martin Frosio of Festivals Industry for Buenos Aires for the Ministry of Art and Culture for the Government.
The Bali competition is supported by the Embassy of Argentina in Indonesia, the Ministry of Tourism and the Creative Economy, Tatler Indonesia, and Jakarta Tango Lovers. In addition to competitive matches, the organizers will conduct private master classes and seminars.