Governor Wayan Koster has issued a new regulation (Peraturan Gubernor Bali Nomor 33 Tahun 2020) that removes the tax and penalty connected with changing the registered owner of a motor vehicle (BBNKB) during the ongoing COVID-19 pandemic.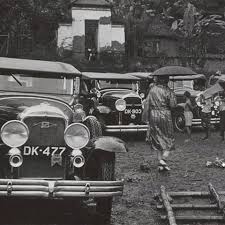 As reported by Beritabali.com, the removal of vehicle title transfer tax and any accompanying penalties forms part of the Provincial Government of Bali's efforts to lessen financial burdens on the public in a time of crisis and eliminate a large floating mass on vehicles operating in Bali on extra-provincial registration.
The Provincial Secretary, Dewa Made Indra, hopes that the relaxation of the title tax rules will pave the way for vehicles with non-Bali police registration to put their records in order with license plates linked to the Province of Bali. Dewa Made Indra estimated there are as many as 3,700 four-wheeled vehicles in Bali that have been operating on the Island for more than three months that are still using non-Balinese (non-DK) license plates.
Dewa Indra said the elimination of the costs connected to changing vehicle registration would be valid starting from 06 July 2020 until December 2020.
Dewa Indra further explained the new regulation: "The Governor's new regulation will provide convenience and ease the burden on society, especially during the economic decline due to the pandemic. For this reason, I ask that you take advantage of this opportunity and that all vehicles operating in Bali, but we have yet to register with the Province, immediately take advantage of this incentive, so that vehicle ownership is strong and legally valid. The government will also obtain more complete data related to the number of vehicles operating in Bali."