Bali's Deputy-Governor, Tjokorda Oka Artha Ardhana Sukawati (Cok Ace), quoted by Beritabali.com, said that the Government, the Island's business sector, and the Balinese public are united in the optimistic belief that 2022 will see Bali's economy rebuild and return to positive territory.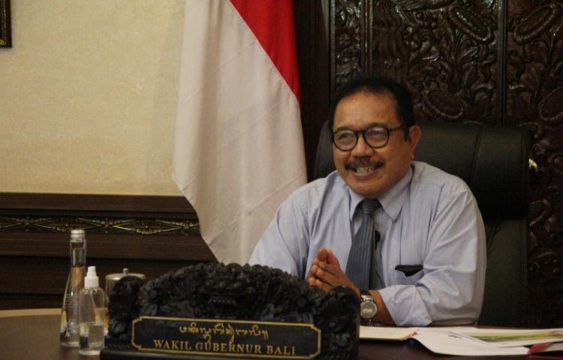 This optimism, said Cok Ace, is buoyed on three fronts. First is the success of achieving very high vaccination levels among those living in Bali and widespread acceptance and embrace of established protocols for cleanliness, health, safety, and environmental sustainability (CHSE).
Secondly, Bali's optimism is bolstered by several international events, including hosting the G20 Summit, scheduled to be hosted by the Island in Q4 2022. In the view of the Deputy-Governor, these events underline the public's readiness in Bali to reopen to international tourism.
Thirdly, the Deputy-Governor, a Balinese hotelier, points to various surveys conducted in Europe that show 50% of the public on the Continent desire to visit the Island. Bali, in Cok Ace's view, remains a favorite international destination.
The Deputy-Governor warned that obstacles to the recovery of tourism in Bali remained. Those obstacles include regulatory and visa impediments complicating tourist visits to Bali and the escalating outbreak of COVID-19 in the main source markets for Bali tourism.
In response to the current situation faced by Bali's tourism industry, Cok Ace is urging all stakeholders to persuade domestic travelers coming to Bali to follow CHSE protocols strictly. Close adherence to the rules will prevent the spread of the coronavirus and demonstrate the Island's readiness to welcome foreign travelers.
"I sincerely hope that we all realize that to rebuild the Balinese economy, close cooperation from every sector of society is needed," said the Deputy-Governor at a public forum on Wednesday, 22 December 2021.