During his weekly press briefing, The Minister of Tourism and the Creative Economy Sandiaga Uno confirmed that the Emergency Limitations on Public Movement (PPKM-Darurat), in effect until at least 20 July 2021, have significantly impacted some 34 million people working in the Country's creative sector.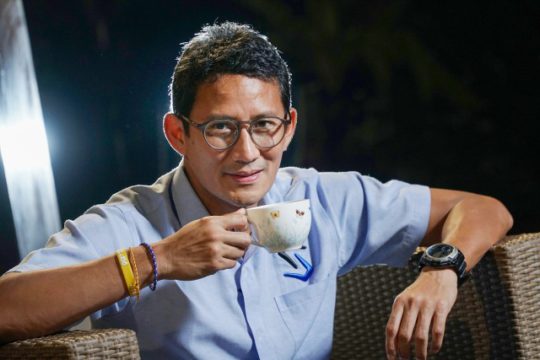 Speaking at a weekly press briefing on Monday, 12 July 2021, Sandiaga said: "At its essence, the extraordinary impact of PPKM-Darurat has disrupted public mobility and closed tourism destinations leaving 34 million creative economy workers without productive activity."
As reported by Beritabali.com, one of the Country's tourism destinations that has suffered the most due to the shutdown is the Island of Bali. The nation's most popular domestic tourist destination and the traditional Indonesian gateway for international tourism, the closedown of Bali and its tourism components have prompted complaints from tour operators and even filmmakers. 
Given the continuing situation, Sandiaga asserted that those working in the creative filmmaking sector can continue their activities, providing they follow the strict health protocols now in place. Adding: "The requirements are that filmmakers obey the stipulations of PPKM-Darurat, and we will facilitate filmmakers so they can film at the Tourism Polytechnic in Bali."
Time Will Tell
The Tourism Minister projected that the nation would only know the effectiveness of the PPKM-Darurat measures in reducing the current surge of COVID-19 infections in August 2021.
"The effect (of PPKM) will be known next month. The those working in the tourism and creative sectors will (then) be able to decide how the PPKM has impacted their fates and if workers will be told to stay home or will need to receive government assistance," said Sandiaga.