The chairman of Bali's Tourism Workers Union (PD FSP-Par SPSI), Putu Satyawira Marhaendra, gave a stinging general rebuke to owners and managers in the Island's tourism sector, quoted by Radar Bali.
Marhaendra lamented the devastating effect the COVID-19 pandemic has had on Bali's leading industry of tourism. The Tourism Union Boss said the current disastrous condition affecting hotels, restaurants, and attractions in Bali would continue until tourists once again begin traveling.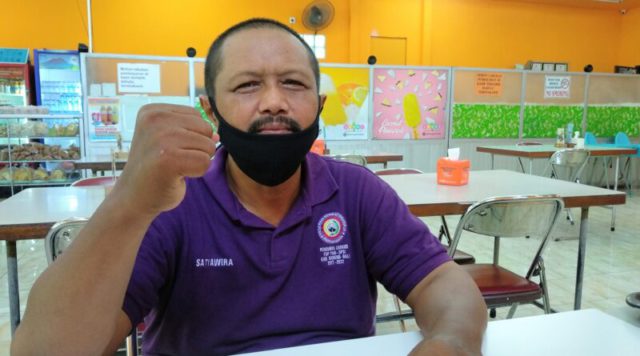 Marhaendra described the current dire situation in which tourism workers are receiving only "70%, 50%, 40%, 20%, or 10% of their total wage, while others have been furloughed from their jobs without pay.
When asked how long they will last in the current situation, many hotel owners will insist they "remain strong." Marhaendra, however, related that most employers are not truthful with their workers."
"We don't know their cash flows," lamented Marhaendra.
The Union Leader said that workers in the tourism sector want the hotel owners to be honest, explaining that the workers understand that businesses with no income require a large amount of cash to pay ongoing bills. He continued, saying that when business owners are honest and open about their situation with their workers, they want to help. He said those working in tourism generally love the places in which they work.
Marhaendra added: "I guarantee there is no member of SP Par-SPSI Bali who wants to destroy his own company. The life and death of the worker depend on the place at which they work."
When challenged to explain what he meant by 'honesty," the Union Chief answered that if the tourism investor is not able to meet his financial obligations, he should say so. At the same time, Marhaendra cautioned that owners should not plead financial inability while, at the same time, undertaking renovations or be building a new hotel in another location. Satyawira complained that such situations are occurring among some hotels in Bali.
"I guarantee there is no member of SP Par-SPSI Bali who wants to destroy his own company. The life and death of the worker depend on the place at which they work."

Putu Satyawira Marhaendra
Satyawira told Radarbal.com that hotel owners have been unprepared to terminate tourism workers, particularly those who are members of his Union.
Because the severance pay and other termination benefits due to terminated workers are relatively high, many hotel owners chose the less expensive alternative of putting staff on unpaid leave. According to the law, if employees are sent home by an employer, they must continue to receive a regular salary. Union members will challenge before the labor courts whenever an employee is terminated with severance pay.
The law as written is that workers must either be paid a consistent wage each month or be terminated (PHK) from their employment and paid the applicable severance pay and other benefits stipulated under Indonesian labor law. Unless a bipartite negotiation establishes a mutually agreed reduced level of compensation during the current crisis, the employer reducing pay or sending staff home without pay is violating the law, leaving unpaid workers in a state of suspended animation in terms of employment.