The leading wholesale and international tour operator in Japan – JTB (Japan Travel Bureau), has suffered an unprecedented and pulverizing annual loss of Yen 1 billion (US$960 million) for 2020.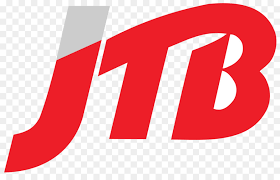 This staggering amount compares to a profit of US$14.5 million reported in the previous year.
JTB directors offer little comment on the Company's condition except to say profitability could return if the worldwide vaccination program against COVID-19 succeeds and international borders reopen for travel in the coming months.
As reported by Travelmole.com, JTB is working to restructure and consolidate its business by retrenching employees and closing many branch offices.
Strapped for cash, JTB is also considering a share issue as a mean
of generating needed capital for operations.
Japan's largest travel agency group JTB posted a record annual loss as travel demand plummeted in Japan and worldwide.
The legendary Japanese tour company posted a ¥105.1 billion ($960 million) loss in 2020, compared to a $14.5 million profit the previous year.
JTB gives no guidance for the year ahead due to the uncertainty but says a return to profitability is possible if there is good progress in vaccinating people, and international borders reopen in the next few months.
In the meantime, JTB is restructuring its business to respond to the uncertain future by cutting jobs and reducing domestic travel agency branches across Japan. It is also reportedly considering a share issue to bring in more funds