Bali's semi-lockdown status and ongoing closure to foreign visitors have done little to detract from the island's popularity as a tourism destination.
According to a reader poll conducted by TripAdvisor, Bali has ranked #1 as the World's most popular holiday choice – lauded as "a tropical haven for beach bums, wellness worshipers, and the culturally curious."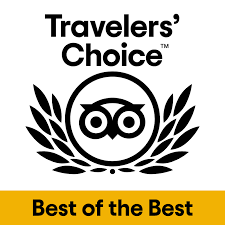 Based on reviews, ratings, and saves that travelers share from across the globe on the popular Trip Advisor platform, a list has been compiled for 2021 of the "Top 25" across various travel categories. Not only did Bali win top honors as the World's most beloved destination, Bali and Indonesia also earned mentions in a number of the other categories encompassed by the TripAdvisor Reader's Poll.
Top 25 Destinations in the World
Bali ranked as the most popular and "aspired-to destination" ranked at #1, followed at #2 by London. and #3 Dubai in the UAE. Here's the entire Trip Advisor list of world destinations to visit once the world situation permits:
Bali, Indonesia
London, U.K.
Dubai, UEA
Rome, Italy
Paris, France
Hanoi, Vietnam
Crete, Grece
Bangkok, Thailand
Barcelona, Spain
Istanbul, Turkey
Hoi An, Vietnam
Siem Reap, Cambodia
Marrakesh, Marocco
Phuket, Thailand
New Delhi, India
Cancun, Mexico
Playa del Carmen, Mexico
Florence, Italy
Dominican Republic, Caribbean
Tenerife, Spain
Lisbon, Portugal
New York City, USA
Edinburgh, Scotland
Jaipur, India
Cusco, Peru
Top 25 International Hotels
Only one Indonesian hotel made this list ranking at #15 – The Suites at the Hotel Mulia – Senayan in Jakarta.
Top 25 Luxury Hotels in the World
Despite being the home to many leading luxury hotels, only one hotel in Bali managed to make it to this prestigious list:
#17 Padma Resort Ubud, Payangan .
Top 25 Small Hotels in the World
Two Indonesian hotels are among the Top 25 Small Hotels in the World, one of which is in Bali and the other in nearby Lombok:
#19 The Lombok Lodge.
25 Top Boutique Luxury Hotels
Two hotels – both in Bali – made it to the list of the Top 25 Luxury Boutique Properties in the World according to TripAdvisor:
#14 Tanah Gajah, a Resort by Hadiprana in Ubud, Bali
#18 Jamahal Private Resort & Spa in Jimbaran, Bali.
25 Top Hotels for Romance
Two Bali hotels ranked among the "top 25" for romance:
#2 The Kayan Resort by Pramana in Ubud, Bali.
#14 Jamahal Private Resort & Spa in Jimbaran, Bali.
25 Top Hotels for Families
Both Indonesian hotels named best for families are:
#2 Padma Resort – Bandung, West Java .
#17 The Papandayan Hotel – Bandung, West Java.
Best Water Parks in the World
Named as the #2 Water Park in the World was Bali's very own Waterbom Park.