A 62-year-old UK national and retired Navy officer repeatedly declared "No Justice in Bali" after hearing the verdict of a 3-year prison sentence in his narcotics trial in Denpasar Bali on Thursday, 11 June 2021.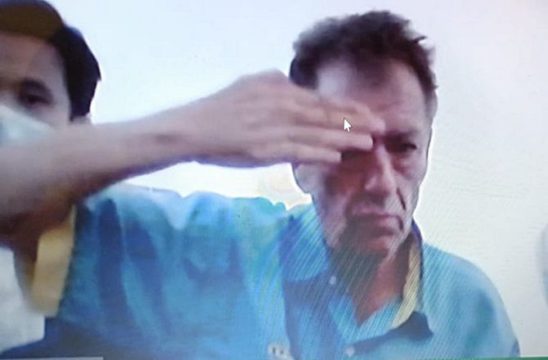 As reported by NusaBali, Steve Gerald Bryn Saunders (62) was sentenced to prison after being found guilty of possessing 0.76 grams of methamphetamine (Shabu-Shabu) under Indonesia's strict 2009 Anti-narcotics law.
After repeatedly pronouncing the phrase "No justice in Bali" during his online trial, the Presiding Judge, Putu Suyoga, told the Englishman's translator: "Please explain to the Defendant that he still has seven days to consider the verdict. Then, if he still objects, the Defendant has the right to file an appeal."
As shown on the trial's TV monitor, Saunders could be seen holding his head in his two hands, continuing to exclaim, "No justice in Bali."
The sentence handed down by the court was less than the 3.5 years in prison sought by State Prosecutors.
Saunder was arrested in a hotel on Jalan Legian in Kuta on 28 December 2020 at around 8:00 pm based on leads given to the Denpasar anti-narcotic squad from the public that there was a foreigner using drugs within the hotel. During the raid, police found a roll of tissue paper concealing a white crystal they suspected was crystal methamphetamine. Police also found a glass pipe used for smoking the drug, two small aluminum pipes, and two white pipes. Police also seized the man's handphone they believed he used for ordering the drugs.
Following the Denpasar Police Lab examination, the crystal substance was confirmed to be 0.76 grams of methamphetamine.