While Indonesia patiently bides its time until international travel borders reopen, the Country has been using its time to upgrade safety measures that will help guarantee all island visitors' safety once global travel resumes.
The Jakarta Globe reports that Wishnutama Kusubandio, the Minister for Tourism and the Creative Economic, led an event on Thursday, 12 November 2020, to coordinate inter-agency cooperation prepare for all sorts of emergency preparedness in anticipation of the return of tourism.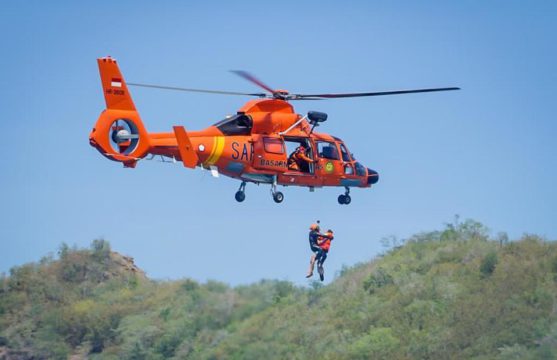 At an event staged at a beach resort in Labuan Bajor, Flores, sophisticated drills for responding to earthquakes and tsunamis were displayed.
Among the government agencies involved in the drill exercises were the Indonesian Armed Forces, the National Police, National Search and Rescue Agency, the National Disaster Mitigation Agency, and the Meteorology, Climatology and Geophysics Agency (BKMG).
Emergency first aid procedures were also taught to local community members.
The highly-visible drills deployed helicopters and ships to practice how to evacuate tourists in various natural disaster scenarios.
The Minister of Tourism said the enhanced safety standards would instill confidence among international tourists, encouraging them to return to Indonesia once the Pandemic comes to an end.
"We need to adopt a new strategy for the tourism industry so that we can do better after the pandemic is over," Wishnutama said.