Leading Indonesian geologists and seismologists warn people living in Bali to be vigilant in safeguarding themselves from the possibly devastating effects resulting from a large scale earthquake or tsunami.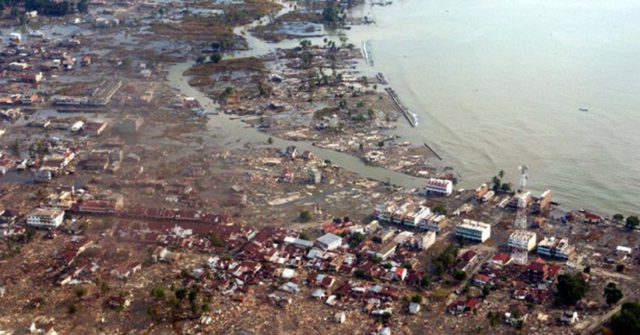 As quoted by RadarBali, the head of the data and information sections of Bali's Main Meteorological, Climate, and Geophysical Agency (BBMKG), Iman Fathurochman, said on Wednesday, 14 October 2020: "There is the potential in the areas south of Bali for a segmented Sumba megathrust measuring 8.5 magnitude and a south of East Java for a separate megathrust measuring 8.7 magnitude."
A sampling of massive or "megathrust" earthquakes affecting Indonesia over the past two decades demonstrates the grave threat posed by seismic events of this magnitude:
28 September 2018 – 7.5 M Sulawesi, causing 4,340 deaths.
11 April 2012 – 8.6 M Aceh, North Sumatra causing more than ten deaths
12 September 2007 – 8.5 M Sumatra, causing 23 deaths.
28 March 2005 – 8.6 M Simeulue and Nias Island Sumatra, causing 1,313 deaths.
26 December 2004 – 9.4 M Indian Ocean South of Sumatra, causing an estimated 227,998 deaths.
Fatchurochman said the threat posed by megathrust earthquakes south of Bali or East Java was previously published by the National Center for the Study of Earthquake (PUSGEN) in 2017.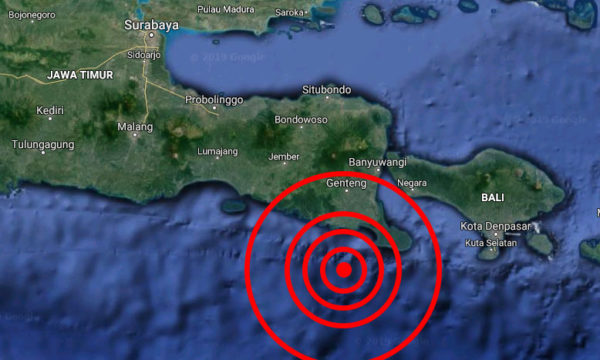 Fatchurochman emphasized that Bali's future threat of a megathrust seismic event has been clearly outlined in geophysical terms on fault maps. Adding, "If we look at these maps, the potential of an earthquake above magnitude eight is faced not only by Bali, but also threatening Sumatra, Sulawesi, and Papua."
Fatchurochman was, however, quick to point out that the "maximum potential" regarding future events is not a guarantee that an earthquake will occur at these maximum levels, and no one can accurately predict when such a megathrust might take place. "A potential is not a prediction. No one can predict an earthquake," clarified Fatchurochman.
Given this unpredictability, Fatchurochman said the best course of action is to take steps now to mitigate future earthquakes and tsunamis. He also called on the affected areas to prepare the necessary infrastructure to improve predictive capabilities. According to the seismic expert, there is a need to increase the number of earthquake detectors and observation posts for tsunamis to provide, in the case of a disastrous event, the earliest possible warning to evacuate for people living along the Nation's exposed shorelines.
On a cultural level, to enhance public understanding of earthquakes' threats, Fatchurochman said community leaders and the public need to understand the danger of natural disasters. This, he said, would help popularize the construction of earthquake-proof homes, the establishment of evacuation routes, the erection of tsunami shelters, and the planting of shoreside mangrove forests to dissipate the effects of a tsunami.