As reported by the State News Agency Antara, Bali has issued Circular memo Nomor 15243 of 2020 on the requirements for domestic tourists visiting Bali following the reopening of the Island to domestic tourism on 31 July 2020.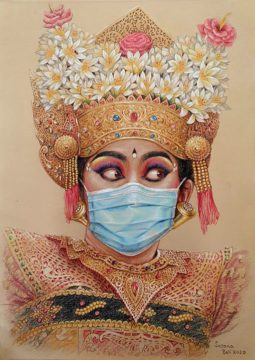 Commenting on the circular, the Head of the Communication, Information, and Statistics Division of the Provincial Government, Gede Pramana, said in Bali on Tuesday, 28 July 2020: "One of the main considerations in the Governor's Circular Memorandum is that Bali tourism must prioritize factors of quality and good health to protect, safeguard, and keep safe the tourists visiting the Island in the post-COVID-19 pandemic era."
Gede Pramana set forth some of the protocols stipulated by Governor Wayan Koster for domestic visitors, including the need to present a certificate showing a negative status for COVID-19 proven within the past 14 days by a PCR swab test or a Rapid Test.
Those arriving without valid certification of a COVID-19 test will be required to undergo a test on arrival. Those testing "positive" in a Rapid Test will be required to undergo a PCR Swab Test and remain in a quarantine center selected by the Provincial Government to await the test results. If an arriving passenger is determined to be infected with COVID-19, they will be treated in a Bali hospital.
The cost of a PCR swab test, quarantine, and any medical treatment will be the responsibility of the arriving passenger.
Before departing for Bali, all domestic passengers must complete the online application "LOVEBALI" downloadable at https://lovebali.baliprov.go.id. All accommodation providers in Bali are also required to verify that guests have completed the "LOVEBALI" tracking application before check-in.
All visiting tourists to Bali are required to follow the protocols for living in the "New Era" of the "New Normal" set by the Provincial Government of Bali that stipulate:
The use of face masks
Frequently washing hands and using hand sanitizers
Maintaining physical distancing of at least one meter from others while standing or sitting.
To conform to the highest standards of hygiene and good health.
Gede Pramana added: "While in Bali, tourists are asked to activate the Global Positioning System (GPS) on smartphones for their protection and personal. Travelers can also submit complaints or problems while in Bali through the LOVEBALI application."
Tourists and residents alike are reminded that sanction and penalties can apply for those failing or refusing to follow Bali's regulations to prevent the spread of COVID-19.