Das Bistro by Mama's – the one-stop location for delicious bistro meals, delicatessen specialties, delicious sausages and meats, and a wide range of grocery items – is also the perfect partner for any catered events in Bali.
Well-known for delicious cuts of meats and sausage cooked to perfection, Das Bistro by Mama's has teams of well-trained cooks on stand-by ready for dispatch to private residences and villas island-wide. Each squad of uniformed chefs, together with supporting servers, arrive prepared to fire-up state-of-the-art gas and charcoal-fired grills that will easily become the visual centerpiece of an evening's entertainment.
Das Bistro by Mama's catering department can create a menu to meet the requirements of any event – small or large, simple or suitably elaborate for VIP gatherings.
Those wishing to simplify the ordering process can select one of the following catering packages:
Premium Steak Collection – Rp. 4,000,000 net
(Suitable for 10-15 diners)
Australian Angus Striploin 200 gr (3 portions)
Australian Angus Cube Roll 200 gr (3 portions)
Australian Beef Tenderloin 200 gr (3 portions)
Selection of assorted sausages 30 pcs
Mama's Signature Beef Burger Patty 150 gr (10 pcs)
Includes: 2 side dishes, burger buns 10 pcs, 2 sauces
+ + + +
Meat Lovers Package – Rp. 4,500,000 net
(Suitable for 10 – 15 diners)
Pork Knuckle 1.2kg
Imported Bavarian Honey Pork Ribs 1,2 kg
Pork Chops 1 kg
Chicken Wings 15 pcs
Selection of assorted sausages 15 pcs
Includes: 2 side dishes and 2 sauces
+ + + +
Sausage Sizzle – Rp. 2,500,000 net
(Suitable for 10 – 15 diners)
Veal Bratwurst 12 pcs
Beef Franks 12 pcs
Aussie Beef BBQ 12 pcs
Chicken Grill 12 pcs
Includes: Hotdog Bun 12 pcs, Fried Onion, 2 side dishes, and 2 sauces
+ + + +
All BBQ Packages come with the following sauces:
Meat Gravy
Mushrooms
Green Pepper
BBQ Sauce
Side Dishes – Das Bistro by Mamas Catered BBQ Packages includes the selection of any two of the following side dishes.
French Fries
Potato Wedges
Potato Salad
Garden Salad
Sauerkraut
Braised Red Cabbage
Supplemental Items –
Das Bistro by Mama's can customize a menu to any meet special dietary requirements. Just some of the recommended supplemental items include:
Pork Knuckle Rp. 200,000 net
Pork Ribs Rp. 175,000 net
Fine dining, weddings, birthdays, corporate gathering, garden parties, or organizational fund-raisers – no event is beyond the expertise of the highly-skilled catering staff of Das Bistro by Mama's.
Those looking for menu inspiration can start with an online visit to the Bistro's extensive menu .
Das Bistro by Mama's Catering Services also include:
Sandwich platters for working office lunches.
Sumptuous cheese, quality bread, and sliced meat and sausage platters.
Luncheon and dinner buffets featuring a range of menu options from Western to Indonesian cuisine, including carving stations and à la minute food stations.
Sit-down plated dinners prepared by our highly qualified kitchen staff with table service by our experienced service staff.
Full-service and attractively priced bar and beverage support featuring domestic and imported wines, beers, and liquors.
Social and family gatherings accomodating up to 60 people at Der klub – located Mezzanine Level of Das Bistro by Mama's.
Depending on your requirements, Das Bistro by Mama's catered events can be elaborate or simple. Alternatively, Mama's Catering Services can also extend to detailed event management at an outside venue covering food and beverage requirements, including event planning, decorations, floral arrangements, equipment rental, lighting, and entertainment coordination.
To order one of the packages shown above or arrange a meeting with a Mama's Catering Consultant to obtain a catering proposal without obligation.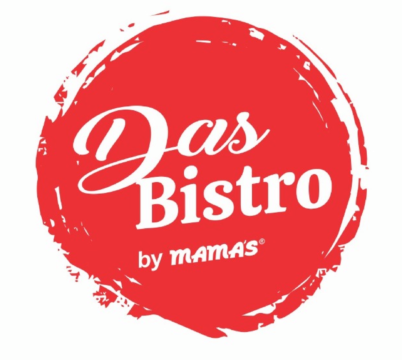 Email or telephone/text during business hours WhatsApp +62 – (0)82147958846. Landline telephone +62-(0)361-4486386.
Das Bistro by Mama's
Jl. Bypass Ngurah Rai No.88 A, Pemogan,
Denpasar Selatan, Denpasar, Bali 80221
Das Bistro by Mamas on Instagram