That Bali will not open its doors to international tourism on 11 September 2020 appears increasingly certain given statements recently made by provincial and national political figures. Moreover, with less than three weeks before the 11 September date, the lack of any announcement confirming visa facilities will be resumed for foreign nationals on that date, precludes the possibility of tourists planning and booking a trip to Bali.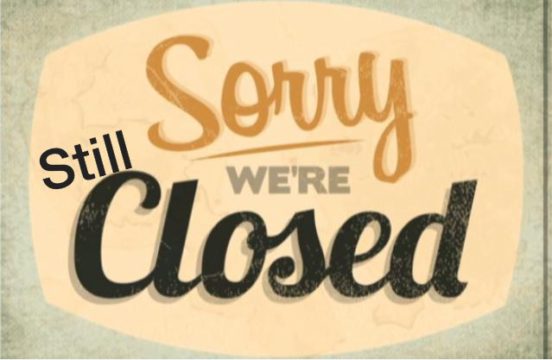 As reported by Kompas.com, Bali Governor Wayan Koster echoed the growing uncertainty surrounding the restart of international tourism on 11 September 2020 and the widely held belief that Bali will only welcome foreign tourists back sometime after the start of the New Year in 2021. Governor Koster said on Friday, 21 August 2020: "Clearly, there can be a certainty (on the date of reopening Bali being delayed) as the Minister of Law and Human Rights Regulation No. 11 of 2020 temporarily forbidding foreigners to visit Indonesia remains in effect."
Earlier, on 10 August 2020, Governor Koster met with the Minister of Law and Human Rights, Yassona Laoly, and the Minister of Foreign Affairs, Retno Marsudi, to discuss Bali's reopening to tourism. Following that meeting, Koster admitted that the opening of Bali's borders to foreign tourists, due to several considerations, would be delayed until at least December 2020, at the earliest. The Governor quickly cautioned that even a December date could not be finalized in light of the ever-changing international and national battle against COVID-19.
Another critical factor in any decision for Bali's reopening to international tourism is that neighboring countries that have traditionally been a significant source of tourism visitors to Bali have yet to reopen their borders for both inbound and outbound international travel. In the words of the Head of Tourism for the Province, Bali Putu Astawa: If other countries forbid their citizens to travel internationally, a policy to reopen Bali to tourism is pointless. There are also no flights. Certainly, the Central Government (in Jakarta) is taking all of this into consideration in deciding when Bali can reopen to tourism. We have to learn to accept this."
The Island's tourism chief said Bali should only welcome people from countries that are free of COVID-19 and that a failure in this regard would only bring new cases of the coronavirus to Bali.
In the state of the world's health in the closing days of August 2020, the "safest countries" with whom Indonesia could open its borders include Thailand, New Zealand, Jordan, French Polynesia, Greece, Uruguay, Italy, Cambodia, Japan, Ireland, and Botswana. At the same time, many on this list would not allow their nationals to travel to Indonesia or Indonesians to visit their locales because of the high rate of COVID-19 infections occurring in the Republic.
Assessing Bali's readiness to welcome foreign tourists again, according to Putu, will be linked to Bali's developing ability to maintain a low fatality count and a high level of cures in comparison to WHO international standards. When Bali reopens its door to international tourism, it will be done in a careful and selected manner, he said. Countries classified in the "green zone" for successfully handling COVID-19 will be recommended to be allowed to visit Bali with the final decision in the hands of the Central Government and Bali's Governor.
Bali by the Numbers
The National Statistics Agency (BPS) counted 6,239,543 foreign visitors arriving at Bali's Ngurah Rai International Airport in all of 2019, with another 35,667 foreigners coming by sea for a total of 6.275,210. Meanwhile, for the first six months of 2020, the number of international visitors arriving by air in Bali totaled only 1,041,245 and sea 8,847 – for a total of 1,050,092.
Related Link