On the eve of the G20 Summit in Bali in November 2022, the Coordinating Minister for Maritime Affairs and Investment, Luhut Binsar Pandjaitan, is calling on the Provincial Government of Bali to take decisive steps in limiting public mobility during the coming international Summit.
As reported by RadarBali.com, Pandjaitan sees the need to reimpose online schooling and work-from-home policies to reduce traffic and public mobility during the November international summit.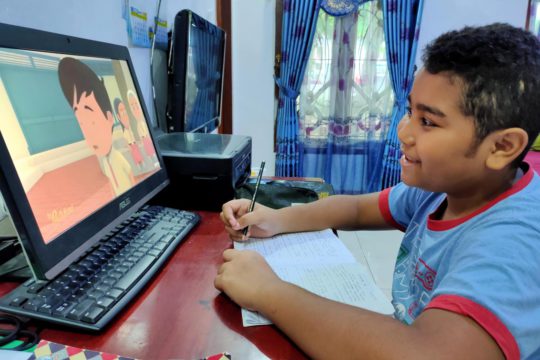 "Governor Koster, please help by implementing online schooling and the work-from-home policies. I think this represents no problem because, during the COVID-19 pandemic, we all became accustomed to online work and schooling – both of which will help Indonesia host the G20 Summit," explained Luhut in a written release on Wednesday, 05 October 2022.
Luhut also calls on the provincial leaders of Bali to facilitate the ability of local drivers to convert to operating electric vehicles. Adding: "The participation of local drivers in hosting the G20 Summit is critical to permit the public to enjoy the benefits of this event."
In addition, Luhut also requested that all the participating stakeholders in the G20 Summit finalize and perfect their planning scenarios. These preparations include providing adequate VVIP parking facilities for aircraft at Bali's Ngurah Rai Airport, coordinating take-off and landing slots for VVIP aircraft, and preparing for the intermittent closing of the airport to facilitate security requirements for VVIP aircraft movement. Luhut also warned that normal flight frequencies would be altered or reduced during the Summit.
"I want the aviation area to be thoroughly checked; aircraft handling is very important. Starting now, we must ask what planes national delegations are planning to bring so we can make the necessary preparations," said Luhut.
Luhut explained that steps are underway to smoothen processing procedures at Bali's Airport for Immigration, Customs, and Quarantine (CIQ). He said new automated data collection procedures must be tested to ensure smooth processing.
Luhut also called for additional staffing and tools to support quarantine operations. "Well, for this, I ask the Ministry of Finance, Ministry of Law and Human Rights, and Ministry of Health – to all work together on a hand-in-hand basis. Take action and do not wait for each other to get started first," he concluded.