A Japanese-style hotel with 30 villas opens in Bali in July 2021.
The Hoshinoya Hotel's opening demonstrates resilient faith in Bali and the future of the Island's tourism industry by its opening during the continuing global pandemic.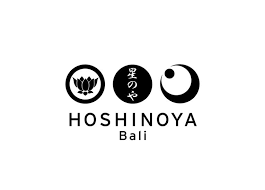 Seeking to Be at One with Nature
Takaaki Yasuda, general manager of the new Hotel, said on Thursday, 24 June 2021: "The Hoshinoya Bali Resort is surrounded by nature and the Pakerisan River, which forms a part of Balinese mythology. We are here as a retreat from the busy working day to provide a peaceful and meditative locale to restore and refresh the spirituality of our guests."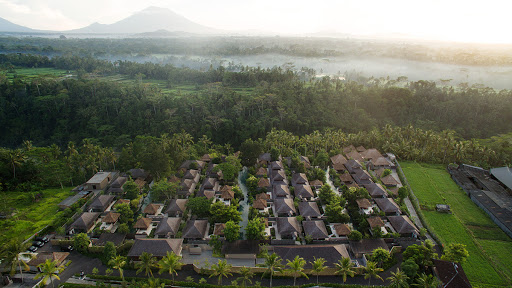 Bali's sacred water source – the Tirta Empul River on the slopes of Mount Batur, feeds the Pakerisan River that provides the constant soothing sound of flowing water that permeates the Resort. The Hoshinoya is also surrounded by a subak-fed irrigation system, in place for more than 1,000 years and underlining the Balinese reverence for water and sharing God's natural gifts bestowed on humanity.
The Hoshinoya Resort seeks to become a place of peace and rest removed from the maddening crowd and the hectic pace of the modern world. Guests are free to visit temples, walkthrough verdant rice fields, sit beneath shady trees, cycle, meditate, eat healthy food and explore the interesting village of Ubud, Bali.
The Hotel's interior features traditional Japanese sleeping arrangements on a futon. Balinese finishes such as wooden carvings and batik adorn surfaces in the rooms. The entire Resort is designed by renowned Japanese architect Rie Azuma with the 30 villas having individually distinct designs reflecting their named villa category of Bulan, Soka, and Jalak.
The entire Resort lightly occupies a 3-hectare site that includes jungled areas, terraced rice fields, and temples.
Hotel Embraces Tri Hita Karana Philosophy
Mindful of the Balinese philosophy of Tri Hita Karana – The Hoshinoya strives to maintain a balance between man and nature, man and his neighbor, and between man and his Maker.
The Hoshinoya is the first Hotel built by the Japanese company outside Japan. Hoshino Resorts operated hotels and ryokan (Japanese Inns) from its Japanese base. Established in 1904, it opened its first hot-water Resort in Karuizawa in 1914. Today it operates five separate accommodation brands: Hoshinoya, Kai, Risonare, Omo, and Beb.
In all, Hoshina manages 45 properties in Japan.
Each villa comprising the Resort faces a semi-private pool. The roof of each villa is made of natural materials combining Ulin wood and alang-alang thatching. Each villa has its own private garden space, created for reading or quiet contemplation.
The décor, furniture, accent carvings, and even eating utensils reflect the talent of local artists and craftsmen.
In combinations, the results are at once stunning, inspiring, and comforting.
Hishinoya Resort Bali
Banjar. Pengembungan, Desa Pejeng Kangin
Kecamatan Tampaksiring, Gianyar 80552 Bali, Indonesia