Bali Police Chief: Zero Tolerance for Hoods & Baksheesh
NusaBali reports that Bali's newly-appointed Chief of Police, General Putu Jayan Danu Putra, will continue his predecessor General Petrus Reinhard Golose policies of combatting gangsterism and illegal payments.
General Putu pledged he would continue the battle against thugs and corrupt payments waged by General Golose over the past four years.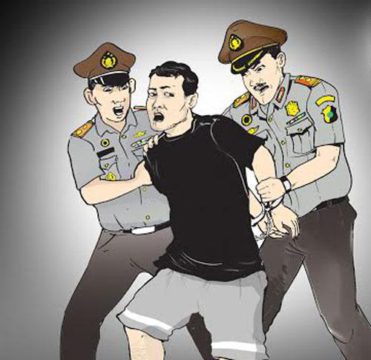 General Jayan Danu Putra underlined this point during a visit to the Bali Ombudsman's Office, mid-day on Friday, 27 November 2020, where he also emphasized that Bali remains safe and conducive, immune from outside disturbances of any sort.
Although a descendent from Balinese lineage, General Jayan Danu Putra was born and raised in Jakarta. Calling on his past assignments in the rough and tumble Nation's capital, Bali's new Chief of Police claims the police possess a complete understanding of the means and methods employed by gangsters and street criminals. The General in charge of Bali's Police assures that the Indonesian Police have Standard Operating Procedures (SOP) alreadyin place for dealing with groups opposed to law and order. "All the wise policies of the officers who preceded us will be retained. There can be no gangsterism or illegal levies. Thuggery and extortion, no way," said the two-star General.
Outside the moves to contain common criminality, General Danu Putra is also currently focused on securing regional elections (Pilkada) and the coming Christmas – New Years Holiday. He is particularly concerned about the implementation and enforcement of health protocols during the elections and future holidays.
"To safeguard the 'Pilkada,' I will circulate to all the police precincts where the regional elections are being held. I will emphasize safety, which, for the 'Pilkada,' must be optimal. Health protocols must be undertaken perfectly. This will persuade the public to come to polling places and cast their votes," said Danu Putra.
The Bali Police Chief is also anticipating the challenge created by a surge in domestic tourists during the Christmas and New Years' holidays. Public health must remain a matter of attention during the holidays. Police, Armed Forces members, and personnel from other agencies will be reminding the public to wash their hands, keep physical distance, and avoid crowds at places frequented by tourists.