The Municipal Government of Bali's Capital City of Denpasar has allowed the reopening of movie theatres.
As reported by NusaBali, the loosening of restrictions on movie theatres does not necessarily extend to other entertainment venues in Denpasar. The reason cited is that many entertainment places have failed to meet government-established health protocols.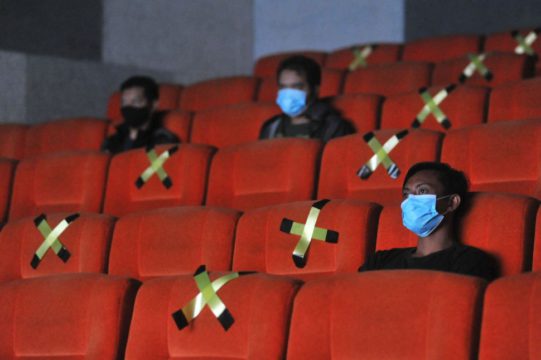 The spokesman for the Denpasar Task Forces for the Mitigation of COVID-19, I Dewa Gede Rai, said on Friday, 02 April 2021, that movie theatres in Denpasar have been allowed to resume limited operations since December 2020. Theaters have, however, been required to follow strict rules on handwashing, masks, reduced capacity, and physical distancing during this phase of operations.
Four movie theatres are currently open and operating in Denpasar: The Cineplex on Jalan Thamrin in Denpasar, Level 21 on Jalan Teuku Umar, Plaza Renon on Jalan Puputan, and the theatre at the Trans Studio Mall Bal on Jlan Iman Bonjol. Maximum occupancy at any of these theatres is limited to 50% of the available seats. All theatres are regularly sprayed with disinfectants, provide washbasins for handwashing, and required movie-goers to wear protective masks.
Karaoke Bars have not been permitted to reopen due to their failure to adopt health protocols, particularly as it applies to physical distancing rules.
Related Articles