After an absence of more than three months, AirAsia Indonesia returned to Bali with the arrival of QZ 7520 from Jakarta on Thursday, 14 October 2021, at 9:45 AM.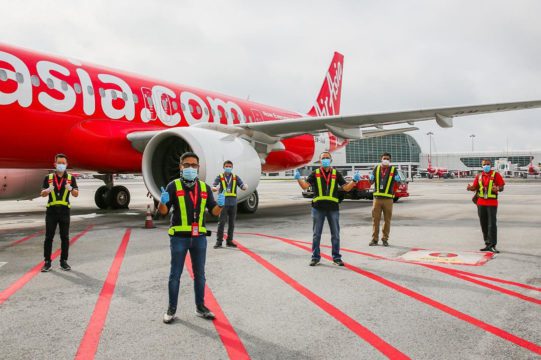 Initially, AirAsia is operating two round trips each day between Jakarta and Denpasar, Bali, with the following schedule:
QZ 7520 Jakarta – Bali Dep: 09:25 Arr: 12:25 Effective 14 October
QZ 7521 Bali – Jakarta Dep: 12:50 Arr: 13:25 Effective 14 October
QZ 7526 Jakarta – Bali Dep: 13:25 Arr: 16:10 Effective 14 October
QZ 7527 Bali – Jakarta Dep: 16:35 Arr: 17:30 Effective 14 October
For a limited period, AirAsia is providing 15 kilograms of checked luggage at no additional charge.
Rapid Antigen Tests for COVID-19 are available to AirAsia passengers in Jakarta for Rp. 35,000 and in Bali for 85,000. RT PCR tests are available for Rp. 390,000 in Jakarta and Rp. 385,000 in Bali.
The CEO of AirAsia Indonesia, Veranita Yosephine, has promised that the resumption of flights between Jakarta and Bali will see additional flight frequencies added over time.
Related Link