The Amazing Taman Safari Bali (TATSB) is beaming with pride as it welcomes the birth of two rare and adorable Himalayan Bear Cubs born at the Gianyar Regency Park on 01 August 2023. This happy event is another star in the Crown of the Park's very successful record as an animal conservator demonstrated across several species. The Amazing Taman Safari Bali is the only animal park in Indonesia to breed rare Himalayan Black Bears successfully.
A Miracle of Nature
Lili, a female Himalayan Black Bear living at The Amazing Taman Safri Bali, is the mother of the two baby bears – Liu and Liam. The Female Himalayan Black Bear has a gestation period of 243-245 days. On 01 August 2023, Lili welcomed her two "teddy bears" to their future home in Bali.
Commitment to Conservation
Dr. Kadek Kesuma Atmaja, the Animal Curator at The Amazing Taman Safari Bali, commenting on the birth of the bears, said: "The successful breeding of Himalayan black bears is a testament to our unwavering commitment to wildlife conservation. It reflects the tireless efforts of our devoted animal caretakers, skilled veterinarians, and our entire team."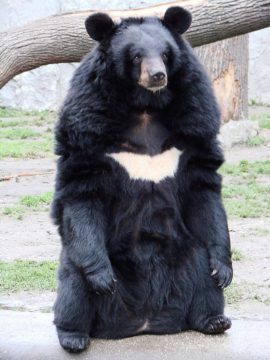 The successful nativity of the baby bear cubs at The Amazing Taman Safari Bali serves as a beacon of hope for preserving this remarkable species. This success is part and parcel of the Park's commitment to protecting endangered species and their habitats. Himalayan black bears, native to the rugged terrains of South Asia, face numerous challenges, including habitat loss and poaching.
Ensuring a Bright Future
The Bears' Bali journey has just begun for Liu and Liam. Under the supervision of an expert veterinary and wildlife care team, the baby bears are the recipients of careful, loving care. In meticulous detail, the baby bears' development, health, and nutritional needs are attended to and recorded, ensuring Liu and Liam have the very best start in life.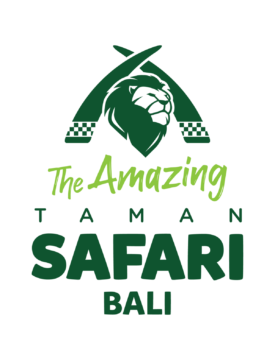 Open Daily on Jalan Ida Bagus Mantra and just a short drive north of Bali's capital of Denpasar, The Amazing Taman Safari Bali is open each day where Mama Lili and her two bouncing baby bears Liu and Liam await your visit.
Related Link
16 Komodo Dragons Born at Bali Taman Safari
Two Hyenas Born at Bali Safari Park
Mooi – Baby Hyena Born at Bali Safari
Nosey Proboscis Primates at the Safari Park
Bali Safari Park Welcomes New-Born Giraffe
Bali Mynah: Age of Bali Miracles
The Amazing Taman Safari Bali Website
Stay Informed on Bali Tourism-Related News: Subscribe to Bali Update