The Bali Task Force for the Mitigation of COVID-19 (GTPP-Bali) has agreed with recommendations from several quarters that vacant starred hotels in Bali should be used to isolate COVID-19 patients.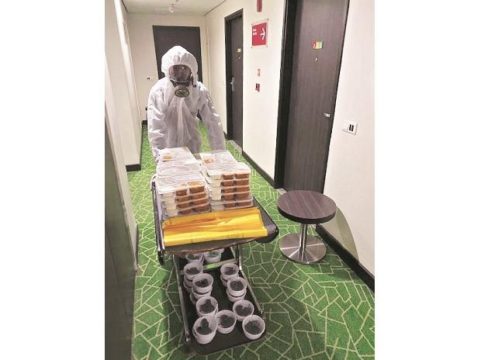 As reported by NusaBali, The Coordinating Minister for the Economy, Airlangga Hartanto, has announced that the Provincial Government of Bali will prepare starred hotels to house and isolated people who are asymptomatic but confirmed to be infected with COVID-19.
The decision to use underutilized starred hotels that for COVID-19 patients forms part of the Government's response to a sudden and significant jump in the number of "positive" tests for Bali's coronavirus and the lack of "isolated beds" for these patients in the Island's hospitals.
Speaking in Nusa Dua on Saturday, 12 September 2020, Airlangga said that Bali's Governor Wayan Koster has confirmed that Bali is prepared to make starred hotels available to treat COVID-19 patients exhibiting no symptoms of the disease. The hotels can also be used for those considered to be "cured" of COVID-19. In this way, beds with isolation wards will have more beds available for the severely ill coronavirus patients. Airlangga said this approach has been used with success in other areas of Indonesia, including Jakarta and South Sulawesi, where 2 and 3-star hotels are currently used to treat patients.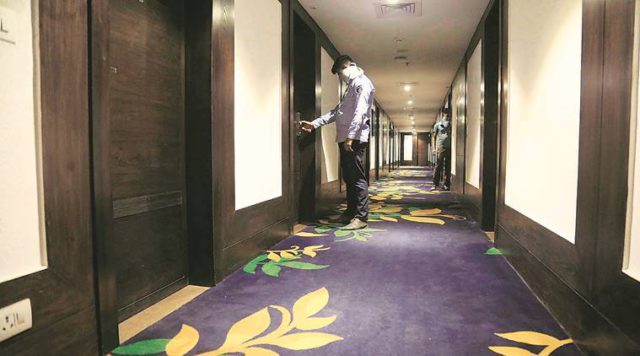 Chairman of the National Task Force for COVID-19, Donny Monardo, speaking at a press conference on Saturday, 12 September 2020, and broadcast on Youtube by the National Agency for Disaster Mitigation (BNPB), said: "Several regions have freed up isolation rooms (at hospitals) by using public facilities such as sports arena. The Minister of the Economy and the Finance Minister, following guidance given by the President, are preparing 2 and 3-star hotels for public testing members positive for COVID-19 but showing no symptoms of the disease. The Government guarantees the cost of preparing this facility for the public."
Made Rentin, Secretary of Bali's Task Force for COVID-19 (GTTP-Bali), confirmed Bali agrees with plans to use local hotels to isolate asymptomatic patients and hopes the plan hatched by leaders in Jakarta will soon be realized in Bali. In fact, in the past, Bali has used hotels for the quarantine of people returning to Bali.
Related Links
Bali Surge in COVID Deaths & Infections
Empty Hotels as COVID Isolation Centers?
Editorial: A Rethink on Bali's Recovery