The Minister of Maritime Affairs and Investment, who also serves as Indonesia's COVID-19 Czar, Luhut Binsar Pandjaitan, has announced that Bali's Ngurah Rai International Airport will reopen for international flights, effective 14 October 2021.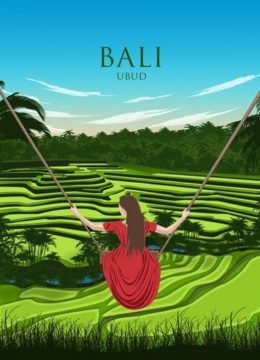 As reported by Balipost.com, the Minister's announcement came via the Indonesian President's Youtube Channel on Monday, 04 October 2021. Minister Luhut explained that international visitors arriving in Bali must hold a suitable visa, have proof of a hotel booking, and be prepared to pay for a stay in an approved quarantine hotel for eight days.
Initially, only citizens of the following five countries or foreign ports of call will be allowed entry to Bali: South Korea, China, United Arab Emirates (Abu Dhabi and Dubai), Japan, and New Zealand.
While the opening date for tourists from these five countries is 14 October 2021, it is unclear when direct international flights to Bali from any of these locales will resume.
Nationals from the listed countries must also present proof of a "negative" COVID-19 test performed with 24-hours of their departure for Indonesia.
In anticipation of the reopening, Dewa Made Indra, the head of the Provincial COVID-19 Task Force, said the PCR testing capacity of Bali's Airport must be doubled. "When the Airport opens, if there are 1,000 foreign arrivals per day, our present daily testing capacity stands at 2,000. If more than this number comes, we will have to increase our testing capacity. Following instructions given by the Minister of Health, we are planning to put in place a testing capacity that is twice the expected average number of daily expected visitors. PCR test results must also be ready in one hour to avoid tourists having to wait too long at the Airport," commented Dewa Indra on Monday, 04 October 2021.
The Health Ministry also stipulates that Bali must possess a quarantine capacity that is eight times the project daily number of arriving passengers on flights originating from abroad. This capacity is needed because of the stipulated quarantine period of eight days.
The standard operating procedures now in place provide that any passenger arriving at Bali's Airport and testing positive for COVID-19 will be referred to an isolation ward at a local hospital or centralized isolation facility.
Related Articles
Bali Hotels Providing Quarantine Services