Bali Deputy-Governor Tjokorda Oka Artha Ardhana Sukawati (Cok Ace) said on Monday, 27 September 2021, that the Provincial Government has four specific nations it targets for visitors following the reopening of its borders in October 2021.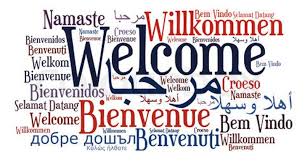 Quoted by travel.kompas.com, Cok Ace said: "We have already targeted several countries based on their length of stay in Bali. There are about four countries: the USA, the UK, Germany, and Russia whose citizens stay approximately two weeks in Bali."
The targeting of tourist visitors from these four countries would still be adjusted in accordance with the policies of the Central Government. Cok Ace commented that the decision might be changed regarding which countries' tourists to attract to Indonesia.
Earlier, the Indonesian Minister of Tourism and the Creative Economy, Santiaga Uno, said his Ministry focused on attracting quality and sustainable tourists to achieve foreign exchange targets for 2022. Adding: "So the market segments we are targeting are tourists who stay longer and have a high level of spending."
Sandiaga continued, indicating that the foreign tourists permitted to visit Indonesia will be people who are healthy and have been vaccinated against COVID-19. All visitors, he said, must be prepared to follow health protocols and procedures established by the Indonesian Government.
Cok Ace confirmed that the Provincial Administration has a plan in hand for welcoming foreign tourists back to Bali, covering every aspect from arrival until departure. "We have also prepared a 'grand design scheme' for foreign tourists in Bali, starting from the arrival gate and COVID testing. Those found 'positive' for COVID-19 would be referred to a hospital, while those tested negative would continue to a quarantine hotel. This tourism plan covers until the tourist departs back to their home country," explained the Deputy-Governor.
More than 2,000 hotels, restaurants, and tourist attractions in Bali have earned the government's Cleanliness, Health, Safety, and Environmental Sustainability Certification (CHSE). On the local level, the government has enacted a wide-ranging inoculation program for Island residents and established special tourism "green zones" with rigorous measures to ensure they remain free of the virus.
Related Articles
Editorial: A Humble Defense of Backpackers