The State News Agency Antara, quoting Luhut Binsar Pandjaitan, the Coordinating Minister of Maritime Affairs and Investment and National COVID-19 Czar, has confirmed a "trial end" of quarantine rules will take effect from 14 March 2022. Speaking at a press conference following a coordination meeting on Sunday, 27 February 2022, Luhut said: "The government will undertake a suspension quarantine requirements on a trial basis with certain terms and conditions for international travelers arriving in Bali, starting from 14 March 2022."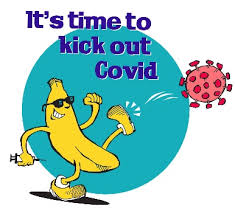 Luhut said the trial elimination of quarantine requirements could even be advanced to a date before 14 March 2022 if there are "positive developments" in the first week of March. He described how the government had witnessed an improvement in trending cases of COVID-19 over the past few weeks.
While international travelers can expect the current 3-day quarantine to be soon eliminated, those wishing to enter Bali on a direct international flight will need to:
Show proof of the pre-payment of a hotel for a minimum of four days.
Indonesian citizens must show proof of domicile in Bali.
All international travelers, both Indonesians and foreign nationals must prove that they are fully vaccinated (2 injections) or have received a booster shot.
International travelers must undergo a PCR test upon arrival in Bali and wait in their hotel room until a negative result is confirmed.
International travelers must also undergo another PCR test performed at their hotel on the third day after arriving in Indonesia.
All international events held in Bali during the trial lifting of the quarantine will require all participants, without exception, to undergo an antigen test during each day of the event.
Once confirmation of a negative PCR test is received, newly arrived international travelers are free to enjoy a Bali holiday. International visitors holidaying in Bali are required to follow established health protocols using the online tracking application of Peduli Lindungi, wearing masks, physical distancing, and capacity limitations for public places.
It is unclear when the visa-on-arrival facility will be restored for Bali visitors. However, Luhut has announced that travelers requesting an e-visa are no longer be required to secure a sponsor.
Luhut said Bali had been chosen as a "test case" for the trial lifting of the quarantine requirement because of the province's relative success in vaccinating its population. As Bali approaches the target date of 14 March 2022 for ending quarantine requirements, the Minister said the ongoing vaccination program in Bali would be accelerated.
If the trial program of ending quarantine in Bali is successful and trending data remains supportive, Luhut said the government would consider eliminating the quarantine requirement nationwide on 01 April 2022.
Related Link