Domestic travelers destined to Java and Bali must now possess and present a COVID-19 vaccination certificate.
As reported by Kompas.com, the policy requiring a vaccination certificate forms part of the new guidelines under The Emergency Limitations on Public Movement (PPKM-Darurat) announcement that take effect on Java and Bali 03-20 July 2021.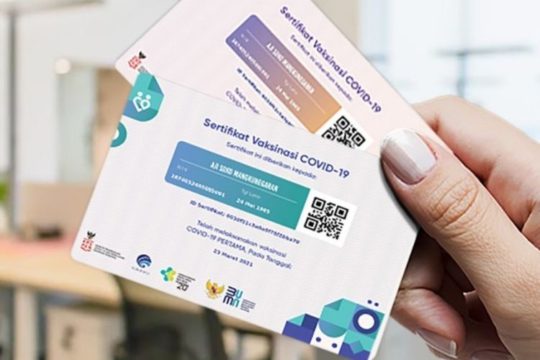 Arriving travelers must show official proof of vaccination for at least the first of two COVID-19 inoculations.
Airlines operating domestic routes to Bali will require passengers to show a negative test result for a PCR Swab Test or Rapid Antigen Test performed within 2×24 hours of their departure flight to Bali. Airline passengers will also need to show an official vaccination card.
Domestic passengers traveling by bus, train, or inter-island ferry must also present results for a current COVID-19 screening and a vaccination card.
"The use of the vaccination card is to prevent the spread of COVID-19 from travelers to local residents or the reverse and to encourage more people to get vaccinated. By using the vaccine, we can protect ourselves from COVID-19 infections," explained the Coordinating Minister of Maritime Affairs and Investment, Luhut Bisnar Pandjaitan, during a press conference on 01 July 2021.
Related Articles
All Bets Off: Bali will Not Reopen in July
PPKM Emergency Declared by Joko Widodo