The Balinale – Bali Film Festival 2022 (BFF-2022) organizers have commenced registration across all film categories for the 15th edition of the event 09 – 12 June 2022.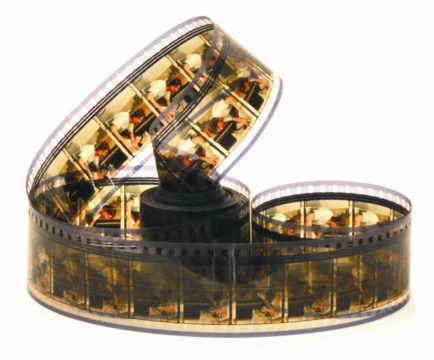 As reported by The State News Agency Antara, Richard Oh, the Program Director of BFF-2022, said the Festival would follow a long-established tradition by presenting independently produced films from Indonesia and abroad. Also, as in the past, films will be shown at this year's event, reflecting various languages, film genres, and cinematic styles.
The application process for all film categories for BFF-2022, including feature films, short films, and documentaries, opened on 04 January 2022. The preliminary time limit for submitting films is 31 January 2022, the formal time limit on 08 February 2022, and the final deadline is 20 March 2022.
The BFF-2022, also known as Balinale – has become a major film event because of the quality of the cinematographers it attracts to the Island of Bali – a list that has includes Garin Nugroho, Lee Chang-dong, David Michod, Jan Chapman, Hanung Bramantyo, Salman Aristo, and Roland Joffee. The Festival is also an important destination for up-and-coming young filmmakers like Harvan Agustriansyah and Destian Rendra Pratama.
Richard Oh explained that Balinale has a distinguished jury of international judges who present awards across various categories and fields of technical expertise for narrated features, documentaries, and short films. Jury membership includes Nia Dinata, Michael Rowe, Donna Smith, and Maryanne Redpath.
Submission of films for consideration at Balinale can be made online via this link.
Technical details on the application process and festival rules can be found via the link .
BFF annually presents The Gary L. Hayes Award for Emerging Filmmakers to support and encourage the coming generation of local cinematographers.
The mission of BFF-2022 remains to support the local film industry by providing an international showcase for Indonesian films.
Films made by Indonesian filmmakers can be submitted without charge to participate in the Festival by following a fee waiver process available on the Balinale Website.
Following the success of a hybrid model for the 2021 Balinale – Bali International Film Festival that presented films at the Cinema XXI in Bali in combination with "at home" screenings online via Book My Show, the BFF 2022 plans to present movies in indoor, outdoor, and online settings.
"We are inspired by the new year of 2022 and programs to welcome people back to Bali and theaters. We hope to involve students again by hosting education workshops," commented Deborah Gabinetti, Bali International Film Festival founder.
Related Link