BASAbali Wiki is set to be recognized by the U.S. Consulate in Surabaya on 16 February 2023 for its contributions to promoting young people's participation in civic issues and strengthening the Balinese language and culture through community-based digital platforms in Bali and South Sulawesi.
Through community-developed digital public platforms, BASAbali Wiki has created a model that encourages young people to speak out on civic issues and engage in dialogue with policymakers. Wikis operate in global English, Indonesian, and local languages.  The wikis strive to make for better, more informed public policies, improved communities, and the empowerment of youth.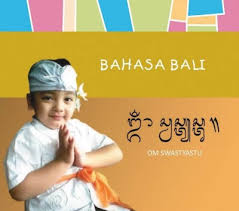 BASAbali, a collaboration of Balinese students, scholars, and community advocates have been recognized by provincial governments in Indonesia as well as by UNESCO and IEEE (The Institute of Electrical and Electronics Engineers). IEE is the world's largest technical association which is recognizing BASAbali's work in connecting the digitally-under-connected.  The BASAbali wiki has been used by 3 million users in Bali that is now being replicated by The Rumata Foundation working as BASAsulsel Wiki– a cultural NGO, in South Sulawesi. Both wikis are now known as umbrella-like Mother Language Wikis or "BASAibu Wiki." 
Among the unique aspect of these wikis and in keeping with the true meaning of the role of wikis is the communities' participation in structuring and developing each website in accordance with their evolving needs.
"BASABali Wiki is a wonderful example of the strong bonds between the United States and Indonesia," said Joshua Shen, Public Affairs Officer at the U.S. Consulate in Surabaya. "We applaud all of the Americans and countless Indonesian students, faith leaders, and educators for their efforts to advance democracy while preserving local Balinese language and culture and improving governance in the digital age."
Related Link