Batik Air – the full-service subsidiary of The Lion Air Group, is set to start flights to two destinations in Vietnam: Hanoi and Hi Chi Minh City (Saigon), beginning on Friday, 26 May 2023.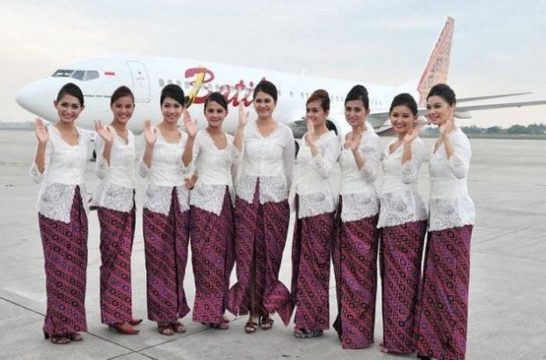 Quoting from an official press release issued on Wednesday, 26 April 2023, the Corporate Communication Manager for Batik Air, Danang Mandala Prihantoro, said service to the Vietnamese destinations would be operated from six main cities in Indonesia landing in Nội Bài International Airport (HAN) in Hanoi and Tân Sơn Nhất International Airport (SGN) in Ho Chi Minh City (Saigon). Adding: "Direct flights from Indonesia to Vietnam will also positively affect the aviation and tourism sectors in both countries."
The six Indonesian air gateways that Indonesia's Batik Air will connect with Vietnam are:
Kualanamu International Airport (KNO) at Deli Serdang, North Sumatra
Soekarno-Hatta International Airport (CGK) at Tangerang, Banten
Yogyakarta Kulonprogo International Airport (YIA) at Yogyakarta
Juanda International Airport (SUB) at Sidoarjo, East Java
I Gust Ngurah Rai International Airport (DPS) at Bali, Indonesia
Sultan Hasanuddin International Airport (UPG) at Maros, South Sulawesi
Batik Air will operate Boeing 737-800 NG aircraft on all its Vietnam flights.
A Full Service Air Carrier – Batik Air provides:
Inflight meals.
Free in-flight entertainment.
Baggage allowances of 20 Kg in economy class and 30 kg in business class.
Related Links
Qatar Airway 2X Daily DOH–DPS From 02 July
Batik Air Daily Between Bali-Singapore
3X Weekly Connection: Auckland – Bali
Bali Ready to Welcome an Aviation Behemoth
RI Invites Direct Flights OZ – Labuan Bajo
Bali-Manado-Tokyo Flights by Garuda
DPS Seeks Flights from PRC, India & Russia
Stay Informed on Bali Tourism-Related News: Subscribe to Bali Update