Luhut Binsar Pandjaitan, Indonesia's COVID-19 Czar who is also the Minister of Maritime Affairs and Investment. Told a press conference on Monday, 07 March 2022, those Indonesian domestic travelers journeying by land, sea, and air who are fully vaccinated with two injections no longer need to provide proof of a pre-trip rapid antigen or PCR Swab test.
The press conference was broadcast on the State Secretariat's Youtube Channel.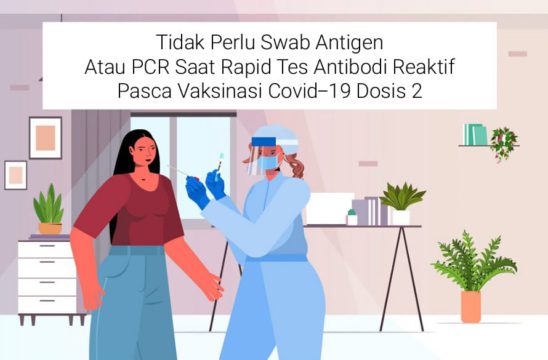 As reported by Kompas.com and Okzone.com, Luhut explained that the abolishment of the need for COVID-19 tests for fully-vaccinated domestic travelers was a decision taken after reviewing the positive improvements in data connected with the coronavirus. "The daily national trend (in new cases of COVID-19) has declined significantly, as have the number of hospitalizations and mortality rates," said Luhut.
Luhut broke down the data further, saying the number of daily cases has declined in all provinces in Java and Bali. Moreover, the hospitalizations connected to COVID-19 infections, except for Yogyakarta, are also declining. Luhut predicts that infection rates will continue to decline over the coming days.
The Minister said the number of deaths in Jakarta, Bali, and Banten is declining. Adding, "We predict that soon other provinces will also experience declining deaths."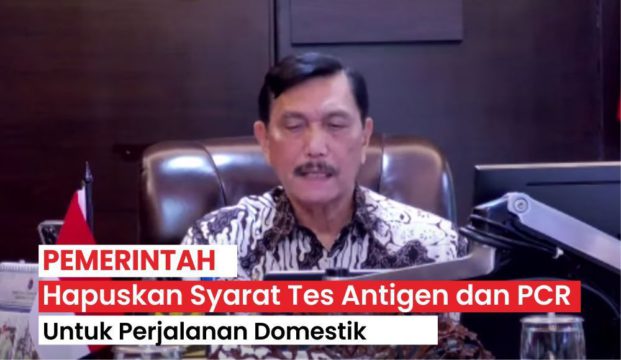 Buoyed by improving trends, the government is changing regulations put in place in the past to control the spread of COVID-19. Domestic travelers by land, sea, and air no longer need to undergo PCR Swab Tests and Quick Antigen Tests if they are fully vaccinated with two injections.
New rules also now apply to international travelers coming to Bali. The Indonesian President has agreed to suspend the quarantine requirement for Bali on a trial basis starting 07 March 2022. The revised terms and conditions that apply for international visitors to the Island can be found via the Related Link below.
Related Link