A meeting convened by the Coordinating Minister of Maritime Affairs and Investment, who also serves as the National COVID-19 Czar, Luhut Bisnar Pandjaitan, was held on Friday, 04 March to decide that the mandatory quarantine requirements will end effective Monday, 07 March 2022. Also, on that date, direct international travelers arriving in Bali by sea or air will be eligible to receive a visa-on-arrival at their port of entry.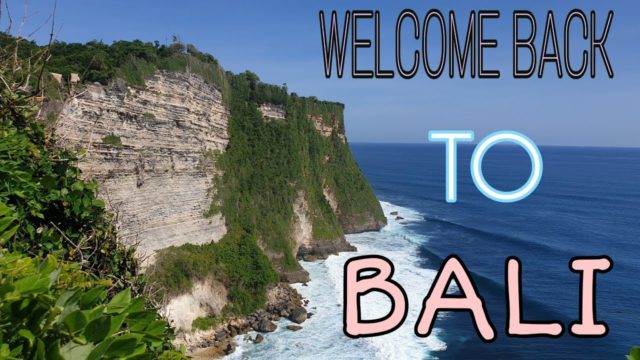 The new date advances the original plans to end the quarantine by seven days and responds to intensive lobbying by Bali's Governor, Wayan Koster.
As reported by Balipost.com, the resumption of the Visa-on-Arrival (VOA) will initially only be available for the citizens of 23 countries, namely:
Australia
U.S.A.
U.K.
Germany
The Netherlands
France
Qatar
Japan
South Korea
Canada
Italy
New Zealand
Turkey
United Arab Emirates
Malaysia
Thailand
Singapore
Brunei Darussalam
Vietnam
Laos
Myanmar
Cambodia
The Philippines
Noticeable by their absence from the lists are Russia and Ukraine.
Following the coordination meeting, Minister Luhut stated that Bali was chosen as the trial-test destination for lifting the quarantine requirement and reintroducing VOA because of the comparatively high level of vaccination achieved by the Province.
While reopening Bali to international tourism, the government will continue to accelerate the administration of second and booster dosages of COVID-19 vaccine for the aged. Luhut added: "If the test trial in Bali goes well, the government will widen the elimination of the quarantine for all of Indonesia beginning on 01 April 2022. Once again, this policy will be based on developing data on the continuing pandemic."
Entry Requirements
International travelers arriving in Bali must have:
A passport valid for at least six months beyond the date of the visit.
A visa if the traveler is not an Indonesian citizen or from one of the 23 countries listed above eligible for a visa-on-arrival.
Proof of full vaccination, including booster shot.
A "negative" result of a PCR Swab test administered before their departure.
Proof of a prepaid booking for at least the first four days of their stay.
Undergoing an additional PCR Swab test upon arrival in Bali.
Travelers testing "negative" for COVID-19 upon arrival in Bali are free to continue to destinations across Bali. Those testing positive for COVID-19 are required to isolate at an approved quarantine hotel until they can produce a "negative" test result. Elderly travelers suffering from co-morbidities will be hospitalized. If on the third day of their hospital stay, they test negative for COVID-19, they can then start their Bali holiday.
International travelers are still required to have health insurance that provides coverage for COVID-19 treatment.
Those applying for an e-visa no longer need to provide an Indonesian sponsor.
Following the meeting, Bali's Governor ordered all regents across Bali and the single mayor to accelerate providing booster shot administration.
Related Articles
Koster: End Quarantine & Resume VOA Now!
Making the Shift from Epidemic to Endemic
Bali to End Quarantine by Latest 14 March
Bali Prepares to End Quarantine
Towards Living Endemically with COVID-19
Indonesia Heads Toward an Endemic Future
Learning to Live Endemically with COVID