The month of October is the month when the people of Munich, much of the rest of Germany, and Germanophiles around the world will be found raising their beer mugs together and shouting "Prost!"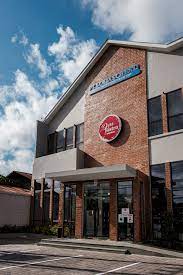 While, strictly speaking, not an Oktoberfest like that found in Munich, Das Bistro by Mamas is entering into the spirit of the season and celebrating the 10th month of the calendar with the copious consumptions of beer, wine, and hearty cuisine every day until the end of October.
The German Food, Wine, and Beer Festival at Das Bistro by Mama's is the best place to enjoy the spirit of Germanic camaraderie at "Der Klub" – located in the mezzanine area at Das Bistro by Mamas – an authentic German bar, restaurant, deli, and specialty grocer located on Jalan Bypass Ngurah Rai No 88A on the western approach to the Dewi Ruci Monument. Part of the PT Soejasch Group established by Hamburg native and retired Honorary Consul of Germany in Bali, Reinhold Jantzen, "Der Klub" presents a special authentic German Menu accompanied with a complete range of local and imported beers and premium wine.
Each day of the week from 5:00 until 6:00 pm through 31 October 2021, the bar is offering a "2 for 1 special offer" on drinks that, even before this special discount, is arguably the least expensive place for generous frosty mugs of beer.
Special German Festival beer prices change depending on the day of the week:
Monday – Bali Hai Beer (330 ml) Rp. 20,000 ++
Tuesday – Breman Beer (330 ml) Rp. 70,000 ++
Wednesday – Bintang Beer (330 ml) Rp. 28,000 ++
Heineken Beer (330 ml) Rp. 32,000 ++
Thursday through Sunday Beer Prices. Featuring Live Music on Fridays and Saturdays
Bintang Beer (330 ml) Rp. 28,000 ++
Heineken Beer (330 ml) Rp. 32,000 ++
Bali Hai Beer (330 ml) Rp. 20,000 ++
Bintang Crystal (330 ml) Rp. 20,000 ++
Breman Beer (330 ml) Rp. 70,000 ++
Daily Ice Bucket Beer Special
Ice Bucket of 4 bottles of Bintang Beer Rp. 85,000 ++
Ice Bucket of 4 bottles of Bintang Crystal Rp. 80,000 ++
Wine Specials
Premium 150 ml Glass of Wine Rp. 80,000 ++ – select from:
Dr. Zenzen Yellow Label Riesling (German)
Frontera Cabernet Sauvignon (Chile)
Gran Albarda Malbec (Argentina)
"Der Klub' – located on the mezzanine level and accessible by stairs or elevator, is equipped with its own long bar, a separate smoking patio, and satellite sports TV.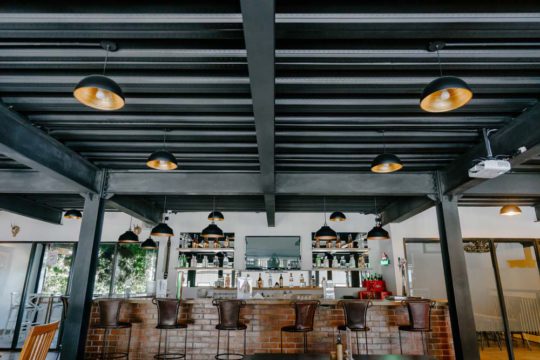 On Friday, Saturday, and Sunday evenings live music is also provided.
German Culinary Treats
Fleischwurstsalat mit Zwiebeln, Essig und Oil Rp. 70,000 ++

Sausage salad with red onion, white wine vinegar and sunflower oil

Kartoffel und Möhren Suppe mit Rindswurst Rp. 50,000 ++

Potato and carrot soup, sliced beef sausage

Waldpilz Ragout in Sahne und Kräuter, Semmelknödel Rp. 90,000 ++

Wild forest mushrooms in cream and herbs, bread dumpling

Gegrillter Schweinebauch, Kümmel Jus, Rotkraut und Kartoffelkroketten Rp. 125,000 ++

Roast pork and cracklings, caraway gravy, red cabbage & potato croquettes

Schweinesteaks "Jägerart" mit Spätzle und Salat Rp. 100,000 ++

Pork loin steaks with Swabian noodles and side salad

Geschnetzeltes Rinderfilet mit Paprika und Butternudeln Rp. 140,000 ++

Shredded Australian beef tenderloin in capsicum – gravy sauce and buttered noodles

Kaiserschmarrn

Light and fluffy shredded pancake, fruit compote, vanilla ice cream Rp. 40,000++
For Reservation WhatsApp 0821 4795 8846 or telephone 0361 – 4795 8846
Das Bistro is open daily for breakfast, lunch, and dinner from 9:00 am until 11:00 pm.
Health and hygiene protocols to prevent the spread of COVID-19 are in effect.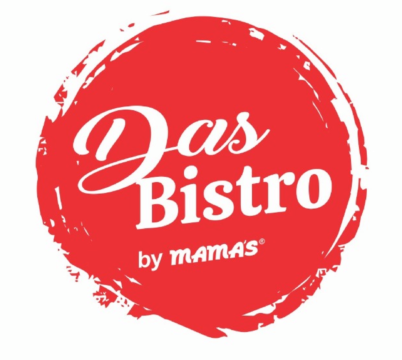 Das Bistro by Mamas (PT Soejasch Bali)
Jalan By Pass Ngurah Rai No. 88A (Across from SOS Medika)
Denpasar, Bali
Open Monday – Thursday from 9:00 am until 10:00 pm
Open Friday – Sunday from 9:00 am until 11:00 pm
Related Links
Mama's Great Imported Steak & Wine Offer
Das Bistro by Mama's on Instagram