RadarBali.com and RadarBali.com report that the Forum for Bali's Revival (Forum Bali Bangkit-FBB) recently held a meeting with the government, the Indonesian Hotel and Restaurant Association (PHRI), The Indonesian Tourism Board (GIPI), and The Indonesian Chamber of Commerce (Kadin) on Tuesday, 21 December 2021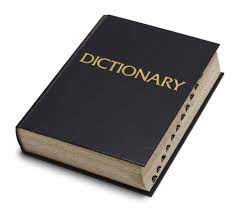 At that meeting, several points were mutually agreed upon, including a recommendation that COVID-19 on the Islands of Java and Bali be handled as separated cases.
Another point jointly agreed addressed at the meeting was the urgent need for more flexibility in reopening Bali's international borders to international travel by easing access to e-Visas and removing the current requirement for a financial sponsor/guarantor.
Wayan Puspa Negara, a member of FBB, told the press at the meeting: "Or just reopen the application process of Visas-On-Arrival (VOA) and visa-free visits, especially for countries with low COVID-19 risk profiles."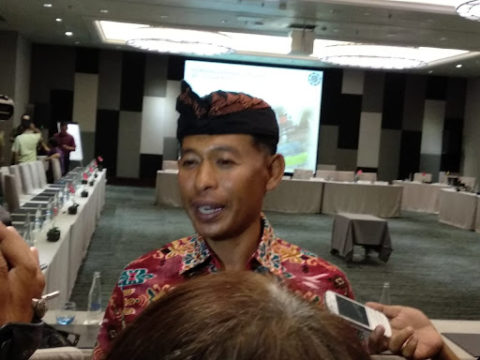 The FBB also recommended that foreign tourists enter Bali without mandatory quarantine in a specially designated hotel. Alternatively, consider changing quarantine rules based on confinement within a specific region of the Island. "The Island of Bali should become a quarantine island where arriving tourists can choose to stay in one of the hotels with CHSE Certification and where all the hotel's workers have been vaccinated," said Puspa Negara.
The FBB suggested the central government examine COVID-19 policies implemented by New South Wales, Australia. The New South Wales government revoked the quarantine requirement effective 01 November 2021 for foreign tourists and Australian residents, providing these people are all fully vaccinated.
The FBB has also recommended that rules governing flights to Bali be altered to allow international travelers to quarantine in Bali after arriving on a domestic flight connecting from an international flight to Indonesia. The tourism association has also asked the government to expand beyond the current list of only 19 countries whose citizens are welcome to visit Bali. Moreover, FBB wants the government to prioritize European nations and Australia on its list of welcomed visitors.
Included in FBB's list of recommendations is a call to reduce the current need for US$ 150,000 in COVID-19 insurance coverage to the lesser amount of US$50,000.
Also included in FBB's demands is a desire for Java and Bali to be treated as separate and distinct areas for government shutdown orders (PPKM). One example of how this separate treatment would apply is allowing Bali businesses to remain open until midnight.
FBB also wants a revision of current immigration rules and the reinstatement of the visa-on-arrival facility, citing the current complicated procedures to obtain a B211A Visa is deterring the return of international travelers to Bali and the rest of Indonesia.
Singapore has discovered little evidence exists showing that fully-vaccinated foreign travelers serve as vectors for new clusters of COVID-19.
FBB claims that 10 or 14 day quarantine periods cause travelers and airlines to seek destinates with a less draconian period of medical incarceration. FBB wants the Indonesian government to consider the average length of stay for Asian travelers is 3-5 days, Australians 5-7 days, and European/USA travelers 10-14 days. "If there is a 14-day quarantine, the visitor will spend all their time and money in quarantine," complained Puspa Negara.
The recommendations of The Forum for Bali's Revival have been forwarded to Indonesia's Minister of Tourism, Sandiaga Uno, and the chairman of Commission X of the Indonesian House of Representatives (DPR-RI).
Clarifying Threats of Demonstrations in Bali
In an apparent retreat from earlier threats to mount street demonstration if Bali is not quickly reopened to international tourism, Puspa Negara is now "clarifying" that threat, insisting that the FBB will host demonstrations of skills reflecting the skills of its members. Apparently, "protests" and "demonstrations" will take the form of cooking "demonstrations," flair bartending "demonstrations," and alike.
Signaling his inability to "quit while he was ahead"  and trying to walk back earlier threats of public demonstrations, Puspa Negara explained: "Those of us in tourism do not wish to damage our image! It's just that "demo" is a language familiar to us. We are awaiting a serious stance from the regional and central governments so that foreign tourists can soon come to Bali."
Related Article