The Bali Office of The Meteorology, Climate, and Geophysics Agency (BMKG) predicts extreme drought conditions will continue in several areas in Bali until mid-November 2023.
In response to these predictions, the head of Bali's Disaster Mitigation Agency (BPBP-Bali), Made Rentin, recommended on Monday, 09 October 2023, that the public raise its level of alertness, practice caution, and implement conservancy in the use of open flames and clean water.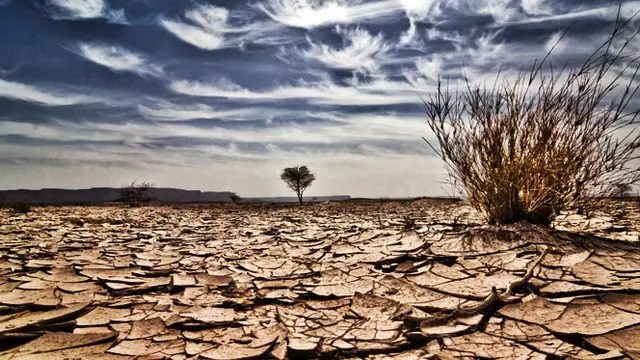 Quoted by Kompas.com, Rentin also commented that fires in forested and savannah areas of Bali increased in September 2023. A total of 27 fires were recorded, with thirteen fires recorded in the Regency of Karangasem surrounding Mount Agung, five fires in Buleleng Regency, and five cases in Bangli Regency.
Rentin continued, "Serious attention to forest and savannah fires has increased compared to previous months. These fires have been the dominant form of disasters, together with building and residential fires, constituting 39.7% each as separate categories of all total disasters.
Rentin added that during September, his agency, in cooperation with district-level BPBP offices, villages and cities, and the Indonesian Red Cross (PMI), distributed at least 300,000 liters of clean water to areas affected by drought, including Buleleng, Jembrana, Bangli, and Karangasem.
The Head of BMKG Bali, Aminudin Al-Roniri, said that rain is predicted to fall across 60 percent of Bali in mid-November 2023 and 40 percent in December 2023.
The areas currently experiencing extreme drought are the Kubu District (Karangasem Regency), and Kubuaddan and Gerogak Districts (Buleleng Regency). BMKG estimates that the rainy season in these areas will not materialize until December 2023.
Al-Ronin bemoaned that Bali may still experience two months of drought, aggravated further by the effects of El Nino.
Related Links
Prolonged Drought Forecast for RI in 2023
Bali Mt Agung Fire Coming Under Control
Stay Informed on Bali Tourism-Related News: Subscribe to Bali Update